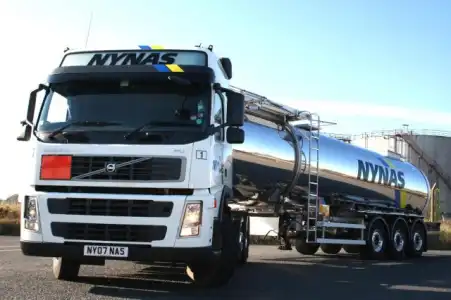 To work as a lorry or bus driver you must have the relevant licence entitlements. One for large commercial vehicles (LCV) - another for passenger carrying vehicles (PCV). These enable you to drive vehicle/load combinations of a particular weight, i.e. machine mass plus the maximum load capacity. Earning a C1 licence entitles you to drive vehicles from 3.5 to 7.5 tonnes. Anything over 7.5 tonnes requires a C licence. To succeed you must normally be at least twenty-one, capable of passing a medical, and hold a full car licence.
One qualified you can work for companies that require you to drive locally, nationally, and/or across Europe. Large commercial vehicle licence holders can:
deliver shop or building materials (multi-drop deliveries)
drive box container or curtain-sided vehicles
drive tankers that contain liquids such as fuel or milk
drive tankers that contain powders such as cement or flour
transport livestock
deliver temperature controlled goods such as salads, flowers or frozen foods.
By contrast, passenger carrying vehicle licence holders can:
take people on day trips and to airports,
drive to European holiday destinations.
To become a professional lorry or bus driver you must receive the correct training and instruction. This should come from Driving Standards Agency approved organisations. Your tutor will prepare you for the three tests: theory and hazard perception, practical driving, and the driver certificate of professional competence.