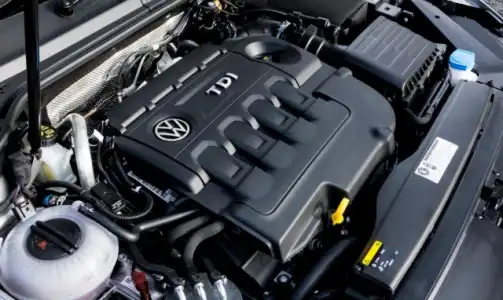 Company Car Tax Diesel Supplement To Remain Until 2021
The Government has postponed scrapping the company car tax diesel supplement until April 2021, Chancellor of the Exchequer George Osborne confirmed. Drivers expected it to be withdrawn in April 2016 and now face higher liabilities.
The supplement – which adds 3% to the benefit-in-kind rates of diesel vehicles - launched in 2002 on the premise that diesels are more polluting. During his Autumn Statement in November 2015, Mr Osborne justified the postponement on the basis of the: "Slower than expected introduction of more rigorous EU emissions testing". Some experts claimed the VW Group emission scandal also influenced the decision.
RAC's Perspective
The RAC's Business Head of Corporate Sales, Jenny Powley, said: "Company car drivers will clearly be disappointed by this announcement, as diesel engines have come a long way in terms of CO2 emissions since the supplement was introduced".
She added: "Many company car drivers will have chosen diesels this year with the expectation that the supplement would be lifted in April 2016."
"Of course, recent events surrounding diesel engine emissions and testing processes at VW have changed the perception of diesel in the market place. It seems that the Chancellor has also been influenced by that, as the reasons given for the supplement to remain until 2021 is that EU-wide testing procedures should ensure new diesel cars meet air quality standards by then - even under strict real world driving conditions. However it would seem unfair to penalise diesel vehicle drivers by extending the benefit-in-kind tax."
Fleet Operator's Perspective
John Pryor, Chairman of ACFO which considers itself: "The premier representative organisation for fleet decision-makers, told Fleet News: "Over many years, ACFO has been consistent in its call for clarity and long term decision making so that fleets and company car drivers could plan for the future in full knowledge of what the tax burden will be. This government u-turn does not assist that process."
Accountant's Perspective
Matthew Hall, Head of Tax and Partner at accountancy firm Wilkins Kennedy said: "The difference is around £1.36bn that the treasury will earn between now and 2021 in the extra duty. More rigorous EU emissions testing has seen the Government put those plans (to postpone withdrawing the diesel supplement) on hold and no doubt many company car owners will be left disappointed."
Mr Hall added: "Given that many will be tied in to finance agreements it will not be easy to change vehicles in order to avoid the increase in tax".