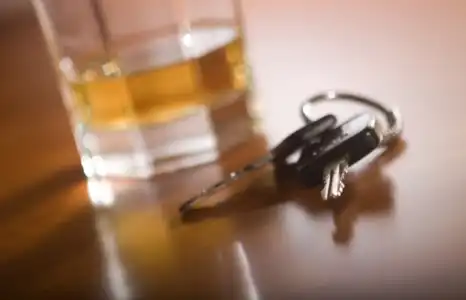 On 10 April 2015, the right for a motorist under investigation for drink driving to replace their breath specimen with a specimen of blood or urine was abolished.
Previously, if the amount of alcohol in a person's breath registered between 36 – 50 microgrammes per 100 millilitres of breath (the legal limit being 35), an individual would be given the option of replacing their breath sample with an alternative blood or urine sample (the "statutory option").
The common consensus was that a blood or urine specimen would produce a more accurate reading; however this is no longer proving to be the case. Indeed my own personal experience shows quite the contrary since I have never lost a drink driving case involving the analysis of blood or urine; each client was found NOT GUILTY.
As part of a bid to shake up motoring law, a report was prepared by Sir Peter North which made a number of recommendations. One of which was to abolish the "statutory option".
It was argued that the abolition of the statutory option was necessary to save costs by cutting down on the resources used in administering the option (the presence of a forensic physician was often required to take the blood), and to prevent defendants from 'sobering up' during the time delay between providing their breath samples and donating their blood or urine for analysis (it could sometimes take an hour for an health care professional to attend the police station).
In the impact assessment for the removal of the statutory option, it was deemed that the option was no longer necessary, since "there has now been nearly 30 years' widespread use of evidential breath testing machines and significant case law confirming their accuracy." and "concerns about reliability and challenges to evidential breath results no longer justify the retention of the statutory option". I would again beg to differ; having successfully defended an overwhelming majority of drink driving cases whereby successful challenges were made to the accuracy of the breathalyser machine and the reliability of the breath sample it produced. Nevertheless, whilst it is possible to identify and present issues concerning the reliability of breath evidence, not every defendant is in a position to afford the legal representation required to have the matter determined at trial. Therefore many simply accept the evidence against them and plead guilty, adding to the public perception that breathalyser devices are infallible, which is simply not true.
Now, following the abolition of the statutory option, a motorist who provides a sample of breath will be charged on the basis of the breath reading alone, regardless of the level of alcohol in their system.
There are still circumstances where a person could provide a blood or urine specimen, if:
A police officer believes that for medical reasons, a specimen of breath cannot be taken
A reliable breath testing device is unavailable
The reading appears to the police officer to be unreliable
Given the real evidential and procedural difficulties which still exist when dealing with blood, urine, and indeed breath specimens, I am confident that we will continue to see an overwhelming majority of defendants being found "not guilty" when defending their case in Court.
In my view, the Government's concerns should be on patching over the numerous breaches in police procedure which I identify each and every single day. Whilst I wholeheartedly agree that anything which makes our roads safer is a good thing, and would never condone drink driving, I equally agree that every person who is accused of committing a crime, especially a motoring offence (where their whole career could hinge on their ability to drive), should be given a fair trial, and due process should be followed throughout.
On a final note, Its worth mentioning that when considering the abolition of the statutory warning, one of the Government's concerns was the increased costs associated with bringing additional cases to Court; cases which would have otherwise never entered the Courtroom under the old regime. Nevertheless, and without sounding too pessimistic about the Government's intentions, I can only assume that the introduction of additional criminal courts charges which all defendants now face as of 13 April 2015 (with a typical drink driver who pleads guilty now facing an additional £150 charge) may go some way to covering those additional expenses...
If you have been accused of drink driving and would like to discuss your case in confidence with a specialist motoring law solicitor, call our motoring law free advice line on 0333 323 1830. Lines are open round the clock at a time to suit you.
Written by Expert Motoring Lawyer, Head of Motoring Law at Forster Dean Solicitors, Alison Ashworth.