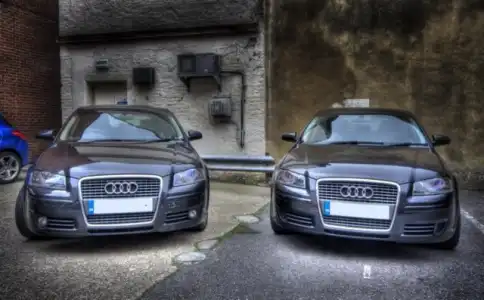 What Is Car Cloning?
Car cloning is an offence whereby a perpetrator puts your registration number onto his vehicle to conceal other criminal acts. The crook either removes your plates at the roadside or produces replicas. The key point is that your registration – as far as the authorities are concerned – is only linked to your name at your address. This enables the criminal to race through speed cameras knowing that any fines/penalty points land on your doormat.
The criminal might also commit serious crimes such as armed robbery. Once again, if your registration is spotted racing from the scene you become a prime suspect. Cloning makes it easier to sell a stolen vehicle too. If it has your registration – rather than its legitimate original – it makes it harder for a buyer to spot the crime. Your vehicle has not been recorded stolen on any database, after all. Further, if the buyer requests an MOT history check it reports facts that relate to your car, not the stolen one.
How Do You Know If Your Car Has Been Cloned?
If your vehicle has been cloned expect fines for non-existent offences. A parking ticket for a city you never visit, perhaps. In the most extreme case, the police visit to discuss a serious crime.
What To Do If Your Vehicle Has Been Cloned
Contact the DVLA that has a record of vehicles and their registrations. It might issue a replacement number.
Contact the police so the crime can be investigated.
Contact organisations that issue fines, explain your vehicle has been cloned and request cancellation. Confirm the DVLA and police have been informed and send supporting evidence if available. A police issued crime reference number, for example.
How To Avoid Buying A Cloned Vehicle
HPI - an organisation that enables you to check a vehicle's history – has tips to minimise the risk of buying a cloned, used, vehicle.
"Always check the provenance/history of the car you are looking to buy, and make sure you view it at the address shown on the V5/logbook.
Check the vehicle's V5/logbook. Stolen V5 documents are still being used to accompany cloned vehicles.
Ensure all the VIN/chassis numbers on the vehicle match each other and then conduct a vehicle history check to ensure they match DVLA records.
Know the car's market value. If you are paying less than seventy percent of the market price for a vehicle, then be on your guard. No seller will want to lose money on their sale.
Avoid paying cash - especially if the car costs over £3,000."