Beware of the Autumn Leaves
The Autumn Leaves may look like an autumn delight but can have devastating effects on the electronics of your car!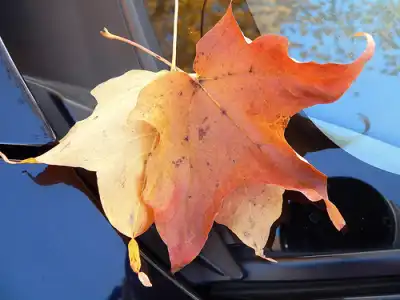 More On This Car
Take one for a spin or order a brochure
The fall of the Autumn leaves can lead to frustrating breakdowns and expensive repairs. Most modern cars have one or two chambers known as a plenum chamber at the back of the engine bay where the windscreen meets the bonnet and the heating system draws in air. The chambers have a drain hole so water can run off the windscreen into the chamber and then into a tube which carries water to the ground. This is the time of year when leaves accumulate in the chambers blocking the drains and causing them to fill with water when it rains. This is when the damage can be done as the water leaks into areas that should be protected from the elements such as the computers which control the braking system, engine and electronic equipment.
When checking the oil and water and topping up your windscreen washer take some time and make sure all these chambers are clear of leaves.
Another frustrating start to a chilly Autumn morning is a flat battery. If your battery is more than three years old it is worth having it checked. Basic maintenance will prolong a battery life so keeping the top of the battery clean and dry and the terminals tight and free from corrosion it will be kept in good condition.
More On This Car
Take one for a spin or order a brochure