French Cars Come Last in Satisfaction Survey
Six of ten worst cars French in recent satisfaction survey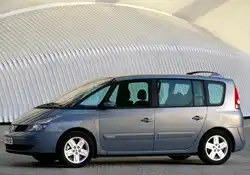 More On This Car
Take one for a spin or order a brochure
In a poll carried out by Which? six out of the ten worst cars were found to be French. The Renault Espace came bottom of the poll followed up by the Renualt Laguna which came in at second to last. Most drivers of French cars complained of poor reliability, cheap interiors and clunky gearboxes.
At the top end of the scale seven of the top 10 vehicles in the survey were Japanese, with the number one vehicle being the Porsche Boxster.
Top Ten Vehicles
1.Porsche Boxster, 2004 on.
2.Range Rover Sport, 2005 on.
3.Toyota Yaris Verso, 2000-2005.
4.Honda S2000, 1999 on.
5.Mazda MX-5, 2005 on.
6.Mazda MX-5, 1998-2005.
7.Audi TT, 2006 on.
8.Lexus RX, 2003 on.
9.Daihatsu Sirion, 2005 on.
10.Honda Jazz, 2001 on.
BOTTOM 10
210.Chrysler Voyager, 1997-2001.
211.Peugeot 206, 1998 on.
212.Peugeot 307, 2001 on.
213.Volkswagen Sharan, 1995 on.
214.Citroen Xsara, 1997-2004.
215.Renault Scenic, 1997-2003.
216.Fiat Punto, 1999-2005.
217.Mercedes A-Class, 1998-2004.
218.Renault Laguna, 2001-2007.
219.Renault Espace, 2003 on.
More On This Car
Take one for a spin or order a brochure