Get up to £4,000 off Your New Car as the Scrappage Scheme Continues
Deals are on brand new SUVs - to take advantage of these offers book your test drive
Now is the best time to get your name down for a mega deal on a brand new car. Today we're listing SUV deals, in order of the scrappage discount available, from low to high. If you currently own an older qualifying vehicle and you're in the market for a new car, now might be the best opportunity of the year. T&C's apply. Scrappage deals continue at participating dealers only and are available until the 30th of September, so let's get started...
Ford Kuga - £2,000 saving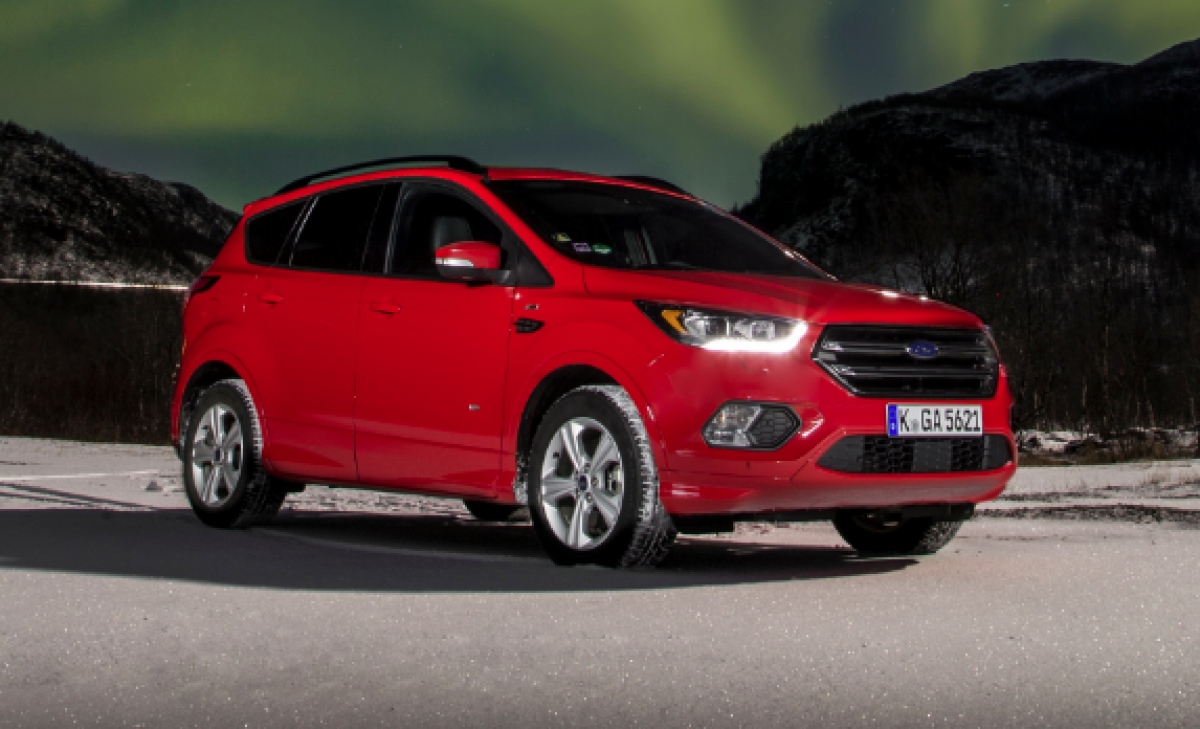 The Kuga sports-utility vehicle is the second best selling SUV in the UK. The ST-Line styling emphasises its sporty nature including sports suspension, darkened alloy wheels and black roof rails.

£2,000 scrappage saving
Kuga ST-Line from £28,525
Kia Sportage - £2,500 saving

The Sportage is Kia's best-selling car in Europe and also in the UK. Now in its fourth generation, the Sportage continues to be a popular choice for buyers. You can expect bags of technology, space and style from this SUV.

£2,500 scrappage saving
Sportage 1 from £20,670
Sportage 2 from £22,770
Hyundai Santa Fe - £3,000 saving
The Santa Fe is a sophisticated 7 seat SUV. The benefits include a luxurious interior and cavernous cargo space, so lots of room for more bags, bikes, friends and family.

£3,000 scrappage saving
Diesel SE from £33,450
Diesel Premium from £37,010
Mazda CX-3 - £3,000 saving
The CX-3 is a stylish compact SUV with a striking design. SKYACTIV Technology delivers responsive driving & uncompromising fuel economy.

£3,000 scrappage saving
Petrol SE NAV+ from £19,395
Petrol SE-L NAV from £20,795
Diesel SPORT NAV+ from £23,295
Hyundai Tucson - £3,500 saving
The Tucson is a medium size SUV. This spacious workhorse blends off-road styling and impressive fuel efficiency, while the huge boot space and roomy interior make the Tucson an ideal choice for buyers.

£3,500 scrappage saving
Petrol S Connect from £22,060
Diesel SE Nav from £25,550
Mazda CX-5 - £4,000 saving
The CX-5 is the larger SUV offering in the Mazda lineup. Benefits include a striking dashboard and high levels of equipment come as standard.
£4,000 scrappage saving
Petrol SE-L NAV+ from £25,600

Diesel SPORT NAV+ from £29,900
Diesel GT SPORT NAV+ from £35,310