Get Up To £8,000 For Your Old Car In A 2017 Scrappage Scheme
The biggest savings from each manufacturers scrappage schemes - all in one place.
Manufacturers have begun rolling out their own scrappage schemes and, honestly, this is something you do not want to miss. If you own a petrol or diesel car registered before the 31st of December 2009 (so that includes 59-plate cars bought between the 1st of September and the 31st of December) and have done for more than 90 days, then it looks like you may well be in the money. There are discounts of up to £8,000 available!
We've saved you some time and scoured the market for which manufacturers are offering the best and biggest discounts. So here goes…
FORD
The biggest discount available is from Ford on their much-loved Focus. So, give them your old car, they're accepting petrol cars as well as diesel, and you'll get £4,950 off a brand new Ford Focus. This deal only applies to the top-spec Titanium and Titanium X models, but if you want something a bit less flash but still quite sporty, then you can get £4,450 off the ST-Line and Zetec models.
Discounts are also available on the brand new Fiesta, B-Max, C-Max, Grand C-Max and the brand new Kuga too. Click below to find out more about these models and how to qualify.
MERCEDES
It's one fat £2,000 saving from Mercedes across a range of models. The most popular being the A-Class. A very desirable hatch starting from just over the £20,000 mark, so if you fancy an entry level model that's already a 10% discount.
The savings are spread out across the whole Mercedes range, so if a hatchback isn't what you're after, they've got saloons, 4x4's, estates, cabriolets and coupés all included. Click below to see how you can get a big discount and to see whether your car qualifies for the scheme.
BMW
Like Mercedes, BMW are also offering £2,000 off a whole host of their cars in exchange for your old diesel. The 3 Series might be the one to go for because the £2,000 discount applies to everything from the new 320d to the powerful, hybrid 330e. 
There are 16 different models included in the offer though, from the 1 Series to the i8. Click below to view them all and see what discounts are available, as well as check whether your car qualifies.
MINI
Much like BMW, MINI are giving £2,000 savings out left right and centre. The savings start from the regular MINI One but the MINI Cooper is a good one to look at. They start from £16,200, so £14,200 before you've even started negotiations! Not bad…
12 models are included in the offer from MINI, click below for a run-down of what's what and find out whether your old car qualifies...
HYUNDAI
Hyundai have stormed in with some big savings to attract buyers. The largest of which is £5,000 off the Santa Fe - one of only a handful of 7-seaters on the market which are included in the scrappage scheme. If you've got a growing family then this is worth having a look at. Similar to Ford, they're accepting petrol and diesel cars in their scrappage scheme.
Again, there are loads more models included in this deal, with £4,000 off the brand new i30 being another eye-catcher. Click below to find out what else is involved here and whether you qualify.
VOLKSWAGEN
The whole VAG group are jumping in on the action and Volkswagen appear to be one of the most generous manufacturers. There are big savings to be had, up to £6,000 off when you trade in your old car. The savvy choice might be the e-Golf, which is the electric version of Volkswagen's Golf hatchback. The reason this could be such a good purchase is that Volkswagen will give you £5,500 off through the scrappage scheme, but when compounded with the £4,500 OLEV grant, that's a massive £10,000 off list price - the biggest saving of any scrappage scheme so far!
As with the rest of the manufacturers, all the other Volkswagen models included in the offer can be found by pressing the button below, as well as the qualifying criteria for this scheme.
SEAT
Savings ranging from £1,500 to £3,500 available from SEAT, but the most popular choice might be the £2,500 saving on the brand new Ibiza. This model hasn't been out a matter of months and there are still relatively few on the roads, so now might be a good time to cash in.
Hit the button below to find out what other SEAT models are included and what the qualifying criteria is for your car.
AUDI
The biggest individual saving of any scrappage scheme so far in 2017 is from Audi. Their Q7 e-tron is now available with £8,000 off when you trade in your car (subject to qualifying criteria.) There are discounts available across pretty much the whole range, except for the RS models.
Click the button below for the full discounts and the qualifying criteria.
SKODA
Skoda's scrappage discounts stretch between £1,500 and £4,000, with the ever-popular Yeti coming with a nice £3,500 chunk knocked off the list price. 
The Citigo, Fabia, Rapid, Octavia and Superb are also included, find out their discounts and the qualifying criteria by clicking below...
NISSAN
Nissan are pushing their all-electric Leaf as the main target for people scrapping their cars. The LEAF is a mega option for people who are yet to dive into the world of electric motoring. In theory, you can now go all electric for less than £100 per month and you won't have to pay any road tax… not bad!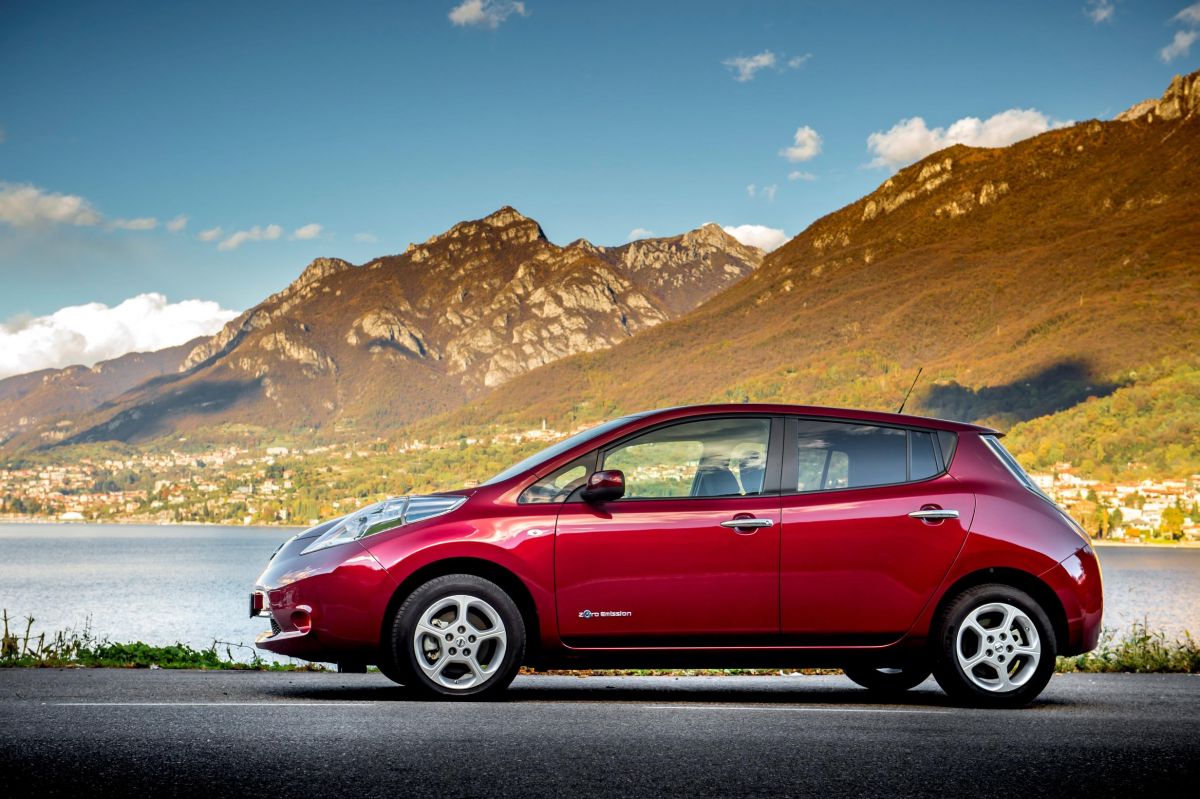 If the LEAF isn't for you, there are still significant savings across the Nissan range if you trade in a car with Nissan. Hit the button below to find out the models included, the qualifying criteria and the savings you can make.
RENAULT
Renault have jumped in on the action. Their biggest saving is best suited to commercial buyers who are in market for the Renault Master Van - you can now get £7,000 off list price! Elsewhere, the biggest saving on a consumer vehicle is the Kadjar, which comes with a total saving of £5,200.
The Captur, Clio, Megane, Scenic, Grand Scenic, Kangoo and Trafic are all included too. To find out how much you can get discounted off these then click the button below, where you'll also find the qualifying criteria from Renault.
TOYOTA 
Quite a generous lineup from Toyota, with near enough every model involved in their scrappage scheme. The big hitter might be their Yaris Hybrid model which they've only just released. It's a petrol-electric that never needs plugging in, but will still give you just shy of 80mpg! You can get £2,500 off this model, or £3,500 of the bigger sibling, the Auris.
To view all the cars involved from Toyota, as well as how much they'll give you as a discount, click below. They're accepting both petrol and diesel cars too.
PEUGEOT
Peugeot have jumped in on the scrappage fun too, albeit a little late to the party. Their savings stretch across the entire range, with only one or two models excluded (including the 208 GTi, which is a shame.) One of the biggest savings is on the 508 saloon and SportsWagon, where you can get £6,000 off when you trade your car in.
Peugeot are looking for both petrol and diesel cars to take off the roads, but in some cases they'll offer a greater amount for a diesel car than a petrol. For full details of what cars are included and how much discount you can get off each model, click here. You'll also find out about their qualifying criteria.
VAUXHALL
Last but not least, Vauxhall. At the time I'm typing this, 20,000 people have already taken advantage of Vauxhall's scrappage offer, so maybe you should too. £2,000 off the price of the Corsa, their best selling model, is always going to gather significant interest. The offer extends to a number of models in the Vaxhall lineup, and all models of the Corsa, so we assume that includes the VXR too? Nice little saving off a riotous little hot-hatch…
Finally, click below for all the models and all the savings included in the scrappage scheme from Vauxhall.