The 10 Most Valued Cars in 2017
A little insight into the data we are collecting round the clock…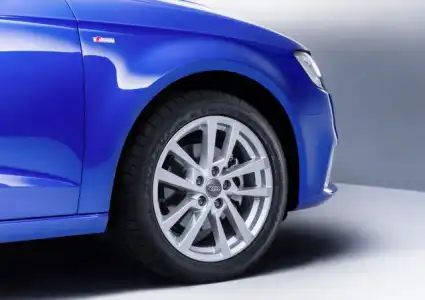 Speak with our Concierge team to discuss your car buying options
Request a free call back
As most readers are probably well aware, at Regit we offer a free valuation service where users can get an indication of their vehicle's worth. It's a free service and we've helped out millions of UK motorists with valuations already.
Audi A3
Spoiler alert: the BMW 1 Series and Mercedes A-Class aren't featured further down this list, which is important as they are the main competitors of the Audi A3. This highlights that the A3 is still the premium hatchback that most people are interested in, and 23.4% of all the valuations were from people who were looking to buy a used A3, which indicates a strong demand on the second-hand market.
Renault Clio
7,629 Clio owners have valued their Renaults with us this year and the valuations were most frequently requested by owners who were thinking of selling their cars. What can we derive from this? Well, speculatively, it could indicate that owners aren't happy with their Clios, but similarly one could argue that because the new shape is now over a year old, savvy buyers are looking to flog their previous models to pick up a year-old new shape model.
Volkswagen Polo
You'll notice pretty much all the cars on this list have existed for quite some time, like the Polo, which has existed since 1975. This means that there are 42 years worth of Polos out there waiting to be valued.
Mini Hatchback
10,200 MINIs were valued on the site, with 'selling' being the reason for the valuation 33% of the time, and 'thinking of changing' being the reason 28% of the time. This suggests people are coming to the end of their time with their MINIs, but we know that the MINI brand have a particularly high customer retention rate, so we imagine a lot of the people valuing their older models went on to sit themselves in a brand new model.
BMW 3 Series
The only saloon car in this listicle is the BMW 3 Series. A very popular fleet car, we wouldn't be surprised if a significant number of these valuations were for company drivers who were considering buying a 3 Series off the fleet. Interestingly, it is telling that almost 6% of the valuations were because the car had been involved in an accident. We'll let you draw your own conclusions there.
Volkswagen Golf
12,522 VW Golfs were valued in 2017 with Regit. Only 600 more valuations were for the purpose of selling than buying, which indicates a particularly fierce used car market, where supply and demand are close to one another. This often means dealers are forced to negotiate and due to the abundance of used VW Golfs on the market, there will always be a better deal elsewhere, so buyers should have the incentive to haggle.
Vauxhall Astra
If you could guess the last 4 cars to feature in this list you'd probably get them bang-on - you could probably even guess the correct order. 13,773 valuations make this the 4th most frequently valued car on the site, but we're a nation that adores the Vauxhall and the Astra, so this comes as no huge surprise.
Vauxhall Corsa
Similar to the Astra, the Corsa is considered a working class hero. It was my first car, and we've still got one in the family. Cheap to insure, cheap to drive and cheap to buy too. There's no wonder 16,050 Regit readers enquired about the value of their Corsa or a Corsa they were interested in…
Ford Focus
A new Ford Focus, available in its greatest ever form, hit the market last year. This means that a lot of Focus fans are gathering on the used car market to get themselves on the correct end of depreciation. Just under 21% of the valuations were carried out by people looking to buy a used model whereas almost 30% of valuations were for people thinking of selling. That ~9% difference means the supply will outweigh the demand, which is only a good thing for those scouring the classifieds...
Ford Fiesta
And top of the list is the Ford Fiesta. Unsurprising, really, considering that it's been the best selling car for countless years. A new model came out this year too, which has driven a lot of Fiesta owners to value their older models when weighing up a new one. There were 18,198 Ford Fiesta valuations in total across 2017...
Whatever your car needs just Regit
Speak with our Concierge team to discuss your car buying options
Request a free call back