Top Ten Winter Breakdown Essentials To Protect You & Your Family
What do you have in your boot to protect you in a winter breakdown?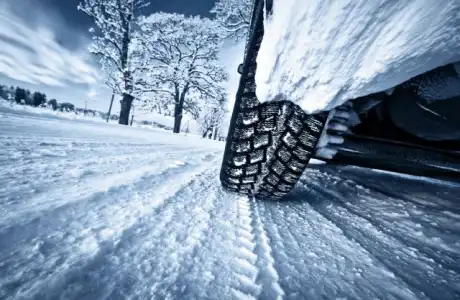 More On This Car
Take one for a spin or order a brochure
Winter breakdown consequences
A winter breakdown could leave you stranded on a cold, dark, isolated road so it is important to fill your boot with resources that help you get home safely. Such items enable you to be proactive, minimise stress and cut the time before your beloved vehicle is back to its best. See the top ten Regit recommendations below. 
Warm coat
Hypothermia is a life-threatening fall of body temperature and a realistic possibility if the weather is harsh. Your temperature only has to fall from 37 to 35 degrees, after all. A thick, warm, winter coat minimises the risk. Preferably one that incorporates reflective stripes that help other motorists see you in poor light. 
Gloves, hat and scarf
Your gloves, hat and scarf further maintain a healthy body temperature which helps you function. Consider having extremely cold hands, for example. This condition – in addition to being uncomfortable - makes it harder to complete simple tasks such as making a phone call, changing a wheel or jump-starting the battery.
Blanket
Your blanket has several purposes if you breakdown. Perhaps you have a puncture. Rather than kneel on the cold, frosty, ground to change the wheel - kneel on the blanket. It is warmer and softer. Alternatively, stuff it in your coat for extra insulation, wrap a baby/pet or place it by a tyre that is struggling for grip on snow.
Wellington or walking boots
You might have to walk over slippery, cold, and tough terrain to find a mobile phone signal to call for help. Suitable footwear reduces the risk of slipping, enables you to move faster to minimise time away from loved ones waiting in the car, and makes the experience less stressful. It keeps your feet warm and dry too.
Torch and spare batteries
Your torch provides light for a roadside repair, enables you to walk with confidence and signal for help if trapped in a remote location. Spare batteries provide further reassurance. Note that your mobile phone and electric tyre pump might incorporate a torch. 
Shovel
The shovel enables you to quickly remove snow, ice and other hazards that pin your vehicle to its spot. Whereas a full-size shovel is typically preferable at the point of use, a small and collapsible alternative is sufficient and saves space in your boot.
Phone and charger
A phone lets you call for help, confirm your location via its map and tell others you are running late. It is no use without charge, though. Ensure, therefore, that it is fully charged before leaving home. Alternatively, charge via the car's twelve volt socket – if it still operates of course - or a USB or portable power bank.
Refreshments
A breakdown is stressful particularly while travelling with children, pets or other family members that require care. It is important to be at your best, then – but this is not possible if you are weak from hunger or dehydrated. Pack a drink and high energy foods such as: chocolate, dried fruit, nuts and cereal bars.
First aid kit
A first aid kit enables you to minimise the impact of a minor mishap. You can stop blood emerging from a wound and keep it cleaner, for example. You then function more effectively. Popular items include: plasters, bandages, safety pins, cleansing wipes, gloves, eyewash pod, scissors, wound congealer plus guidance notes.
De-icer and scraper
While waiting for help from your breakdown company, ice might completely cover your windscreen, side windows, rear window and headlamps. Visibility is then zero. Pack, therefore, a full can of de-icer and a good scraper. There is then no requirement to pour hot/warm water from your flask onto the glass and risk cracking it.
Minimise the risk of breakdown
Not every breakdown can be prevented but simple checks minimise risk. Check the: battery, tyres, wheels, fluids, brakes and any noises that suggest imperfection. Furthermore, have plenty of fuel to maximise range and – if the vehicle does break down – provide power to operate the heater whilst waiting for roadside assistance.
More On This Car
Take one for a spin or order a brochure