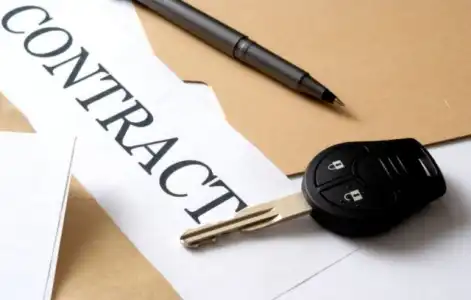 What is a personal lease?
Personal leasing, or Personal Contract Hire, is simple. You rent the vehicle for a fixed duration where you pay a monthly installment and usually an upfront payment. You will not own the car at the end, or even have the option to.
Personal leasing has become more prevalent over the last 5 years. When manufacturers are keen to shift cars without distressing the brand, they turn to leasing companies. Businesses have been leasing for years, but it is only now emerging as a common ownership method for the individual.
Leases typically include free tax (VED) for the duration of the contract, and since in 99% of cases you'd be leasing a new car, you will have no MOT costs for the first 3 years. It operates much like a PCP, but with usually lower payments but no option to purchase at the end. With majority of PCP customers simply handing in their vehicle at the end of their term, they are essentially leasing.
What's included in a personal lease?
Your car will be taxed for the duration of the contract, usually 24, 36, or 48 months. Delivery of the vehicle is also usually included. Like a PCP, you will have a mileage limit, with a mileage excess for returning the vehicle over this threshold. The lease will also include a full manufacturer's warranty and the relevant breakdown assistance.
Do I need a deposit?
A deposit no, but a lease usually requires a larger first payment. You can choose the size of this payment but it is usually 3,6, or 9 times the advertised monthly payment.
If you opt for a 3+35 contract at £200/month you will pay £600 (3 monthly payments) up front, followed by 35 monthly payments of £200. Similarly a 6+23 contract would be £1200 up front, with 23 payments of £200.
Will I own the car?
No, you won't. Nor will you have the option to. This is part of the beauty of the lease. You don't have to worry about the depreciation of the car, or the cost associated with getting rid of it. You simply hand it back at the end of your agreement. Throughout the lease, the leasing company will retain the V5C as the owner, while you will be the registered keeper. Look out for this as an option on insurance policies.
Is there anything else I should know?
Leasing companies do usually charge a small admin fee on signing up, so do look out for this. Like any finance agreement, you are expected to return the car in good condition.
Cancelling the lease may result in a charge or even payment of the outstanding monthly installments so make sure you know what you are signing.
Why should I lease over a PCP?
It's down to each customer. A PCP provides the option to purchase at the end, and if your settlement figure is more than the value of the car, you could even be a few quid up. You can calculate your current car finance settlement figure here.
If you want a fixed term contract with potentially lower payments and will more than likely change car at the end of your agreement, then a lease is cost-effective way of doing this.
Got a question about personal leasing?
Post your question in the comment section below and we'll do our best to help.