Find a Servicing Centre
Find a garage near you. Start your search for your next car service today.
Guide To Car Servicing
What Are The Benefits Of Servicing A Car?
There are numerous reasons to service a car. The first is to maintain its value which – in certain cases - can plummet if the history is missing or incomplete. Why? Because a fully-stamped service book suggests a vehicle has been cared for and that the mileage reading is correct. Secondly, servicing keeps a car reliable as the mechanic can spot minor issues before they become major problems. He/she can ensure, for example, that the battery has enough power to reliably start the engine. If not, it can be replaced before it leads to a breakdown. The mechanic might also find (say) a minor oil leak from the transmission that could be fixed before the reservoir runs dry and damages expensive components. Finding this kind of problem early tends to save money long term. Safety is the third consideration as servicing highlights hazards such as tracking faults. Finally, a properly maintained vehicle is nice to use. Why? Because the engine runs smoothly and has the correct amount of power, the handbrake cable is tight, and it is free of rattles, etc.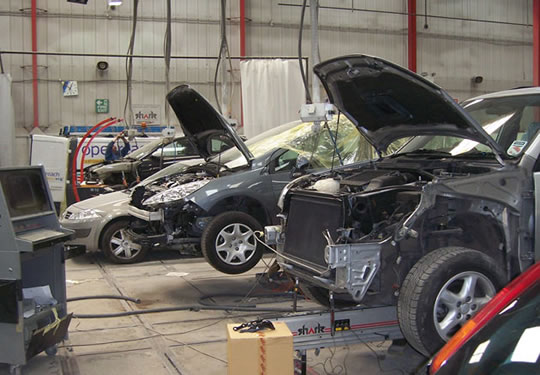 How Often Should A Car Be Serviced?
A car should be serviced in-line with its manufacturer's recommendations as specified in the manual. These vary considerably, but a fair guide is that it requires a compressive inspection every ten-thousand miles or twelve months. Garages typically offer at least two servicing options known as small/large. The latter, of course, covers more components. Other providers have a more varied range such as bronze, silver, and gold (Nissan). Kwik-Fit's set-up is Kwik Oil, Interim Service, and Full Service. If this seems confusing a mechanic can advise based on the vehicle and the owner's finances. It is also important to recognise that a car might reach a point when – despite the numerous advantages - the cost of servicing is to high in relation to its condition and life expectancy.
What Is Covered In A Full Service?
Garages have lists of items covered by (say) their small and large services. It is important to consider these carefully as a large service at garage "a" might be far more comprehensive than the equivalent at garage "b". However, a typically comprehensive package relates to the: oil, brake fluid, anti-freeze, windscreen wash, power steering fluid, lights, windscreen wipers, battery, charging system, exhaust, tyres, steering, shock absorbers, suspension, auxiliary drive belt, wheel alignment, wheel bearings, wheel balance, door/boot hinges, fuel filter and spark plugs, etc. Some garages also offer a specific service for air-conditioning units which should be topped-up periodically with gas.