Find an MOT Centre
Choose a local MOT centre you can trust
Book an MOT test from £30
Network of over 10,000

Live Tracking

Free retest if required
Why get an MOT through Motoreasy?
MOT tests from £30 and free retest if required
Network of over 10,000 tried and trusted garages
Discounts on repair parts and labour costs!
How does it work?
Book an MOT test from £30, a saving of up to 45% on DVSA pricing. You can also claim a free retest if your car fails, or get a free MOT if you choose to book a manufacturer service at the same time.
Designed to help you save time, money and hassle, MotorEasy will manage the process from start to finish. They'll use their nationwide network of 10,000 workshops to find a local, trusted garage in your preferred area.
If repairs are required, MotorEasy's engineers will advise on labour rates and prices, shopping around for the best rates and passing on their trade discounts.
What's included in an MOT?
A standard MOT test checks your car meets road safety and environmental standards in these areas:
Body, car structure and towbars
Exhaust system and emissions
Guide To The MOT Test
What Is The Purpose Of The MOT Test?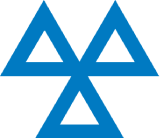 Authorised MOT Test Centre Logo.
The MOT test ensures that your vehicle meets minimum safety and environmental standards. Your car requires its first test three years after its registration, and it must subsequently be inspected annually at an authorised centre. There are over nineteen thousand in the UK each of which can be identified via a blue logo that incorporates three white triangles. These facilities have designated test bays and their equipment must meet specified standards. Mechanics also work from an inspection manual to ensure consistency - and you can watch but not interrupt your car's assessment.
At the end of the test the centre will issue either a pass or fail certificate. The former might suggest imperfections that can be fixed (or not) at your discretion. In contrast, the latter highlights the work that is legally required before your car is allowed back onto the road.
What is included in the MOT test?
- Source:
GOV.UK
What Is Checked During The MOT Test?
The test centre must - without disassembling your vehicle - check a wide variety of components. Some relate to safety, others to its environmental performance. The bodywork, for starters, must be free from excessive corrosion and damage to specific parts. Sharp edges can therefore cause problems. The exhaust must also be complete, secure, and meet emission standards.
Other checks relate to the: seatbelts, seats, lights, brakes, fuel system, doors, mirrors, tyres, wheels, registration plates, lights, bonnet, wipers, washers, windscreen, horn, steering, suspension, and electrical items such as the battery.
However, a pass is not a guarantee that your vehicle is fault free. The MOT test does not, for example, check the condition of the engine, clutch, or gearbox. So... the car might pass its test without any advisories but require expensive repairs to be usable.
Who Supervises The MOT Scheme?
The MOT Scheme is supervised by the Vehicle & Operator Services Agency (VOSA).
As such, the Vehicle & Operator Services Agency - which is a Government Department - is the first port of call if you are unsatisfied with the result of a test. This might be because you believe your car has wrongly failed, or wrongly passed. In either event, complete Form VT17 that can be obtained via test centres/VOSA. A retest will then be arranged within five working days. The Government can also confirm the authenticity of certificates which is helpful for used car buyers. Visit: www.direct.gov.uk/yourmotcheck .
VOSA Supervises The MOT Scheme By:
Authorising MOT Test Stations & approving MOT testers.
Setting standards for testing and requirements for authorisation for the test station and testers.
Training Authorised Examiners and MOT testers.
Visiting test stations and carrying out checks to ensure testing standards & facilities are maintained.
Giving advice/taking disciplinary action where tests are not being carried out to the required standards.
Dealing with appeals and complaints from customers.