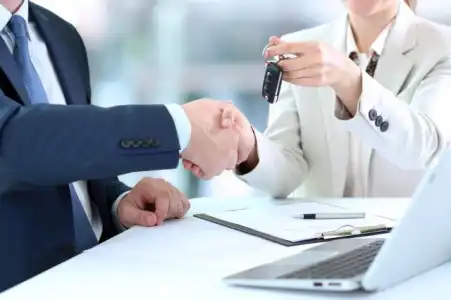 When it comes to buying a car, most of us do so using finance deals that can be tricky to get your head around. Here's what you need to know about these finance acronyms.
What is PCP?
PCP – 'Personal Contract Purchase' – is the most popular way to buy a new car.
You put down a deposit on a new car and pay a set number of monthly payments over the course of the contract – normally between 24 and 48 months. However, cars purchased on PCP have a calculated future value, which can be paid in a lump sum at the end of the agreement, meaning you don't have to finance the entire cost of the car.
It's a finance agreement divided into three parts: deposit, monthly payments and (also called a 'balloon' payment or Guaranteed Future Market Value). At the end of the agreement, you have 3 options. You can hand the car back, pay or finance the outstanding balloon amount, or part-exchange the car for another new car – starting a new PCP agreement. The latter assumes you have some equity left in the car, but our experience tell us this isn't always the case.
The good thing about PCP is it helps make new cars cheaper to own. Because of the final balloon payment, you're only paying finance on a proportion of the sale price, not the full amount. They're also extremely flexible and you can pay up or exit the contract at any point.
Often, you don't even have to find a hefty deposit to have a PCP agreement, although it does help reduce monthly payments. On the down side, you don't own the car outright until it is 100% paid for, and you must agree on an annual mileage limit. Any extra miles put on the car must be paid for (it's charged 'per mile'), as must any damage caused during your time with it.
Here's an example PCP deal
Deposit: £3,000
Monthly Rentals: 36 x £275
Optional GFMV (Balloon) payment: £7500
Why not check your PCP settlement figure with our interactive calculator?
What is HP?
HP – 'Hire Purchase' – is best thought of like a mobile phone contract. In that case, you pay an upfront deposit for the handset, and after 12 or 24 months, you own it. The same applies to the car in a HP agreement. Unlike the PCP contract, there is no lump sum required.
Many dealerships now encourage customers to use the PCP method instead of HP when buying a new car because it ends up costing you less in the short-term. However, HP is still popular with some buyers as you don't have to agree an annual mileage, plus there are no penalties for damage or excess mileage, since the car will be yours at the end of contract. The dealers have no depreciation to factor in, as you will bear the cost of this.
Here's an example HP deal
Deposit: £3,000
Monthly Rentals: 36 x £275
Find the best time to change with our interactive Hire Purchase settlement calculator.
What is PCH?
PCH – 'Personal Contract Hire' – is a leasing deal and the easiest type of finance to understand. A day-to-day comparison of this is like renting a flat. You pay an on-odd up front payment to the letting agency along with monthly payments throughout the time you live there, but you'll never own the property.
You essentially rent the car for a set period and pay a monthly fee for it. In this form of leasing, deposits are called initial rentals and they are usually a multiple of 3,6 or 9 times the monthly payment.
However, you do know exactly what you'll be paying each month. Like PCP agreements, you have to agree an annual mileage and you'll be liable for penalty charges for damage.
At the end of the rental period, the car goes back. You won't be given a chance to buy it outright. You may also have to pay extra for maintenance, and you don't have any flexibility in exiting the contract, so check the small print.
But, in-large, we like the PCH, or lease, as it just represents another form of rental that we incur in our day to day lives. Their monthly payments generally much cheaper than PCP deals, and given the lack of equity in many PCP contracts come end, leasing represents a better option for many. They also include your road tax in the rental, which is a nice bonus given the rate rises earlier in 2017.
Here's an example PCH deal
Initial Rental: £750 (3 monthly payments)
Monthly Rentals: 35 x £250
In case you see BCH around, that just refers to Business Contract Hire, the commercial variant of leasing used by business across the country.