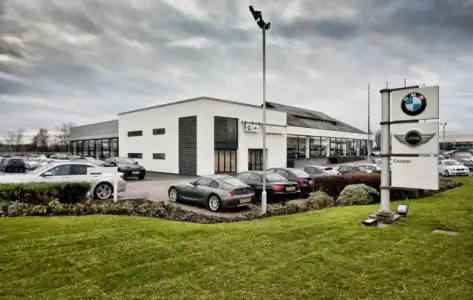 Personal Contract Hire: What Is It?
Personal Contract Hire provides a private individual with a vehicle for a specified period. A typical customer has opted out of a company car scheme or simply wants a vehicle on a relatively short term basis. Terms and conditions vary so each plan has to be considered on merit - but there are trends. A contract typically lasts 24 to 60 months during which there is a pre-agreed mileage limitation. The vehicle is paid for via fixed monthly instalments that make is easy to predict expenditure, and a deposit. The payments – typically for a further fee – can include servicing, maintenance and repairs. Excise Duty might be covered too (road tax).
Personal Contract Hire: How Do The Payments Work?
The provider defines the vehicle's current value. Let us say £30,000. The customer then chooses to hire over (say) 24 months and sets a mileage limit of 25,000. The provider calculates that the vehicle will be worth £20,000 at the end of the term. That £10,000 difference is key. It is, in essence, this depreciation the customer pays via the monthly instalments and deposit. The latter typically equals 1,2 or 3 payments. The cost of the contract varies based on the customer's requirements. Increasing the mileage ensures the vehicle will be worth less at the end of the term, for example, and this is reflected by the monthly payments and deposit.
Personal Contract Hire: What Happens At The End Of The Term?
At the end of the term the vehicle has to be returned. The finance provider cannot refuse to accept it. This makes life easy for the customer that is not required to arrange a sale or trade-in. But there is more to consider than handing back the key. The vehicle has to be presented in reasonable condition for its age and mileage. What defines reasonable should be set out at the beginning of the contract. There is an allowance for wear and tear, of course. However, if the vehicle is below standard the customer has to pay for the remedial work. Such terms encourage considerate use. There is mileage to consider too. If the vehicle has exceeded its allowance there is a fee which is typically several pence per-mile.
Personal Contract Hire: Additional Notes
Contract Hire is commonly refereed to as leasing.
The customer typically has to arrange motor insurance.
If the VAT rate changes the monthly payments will too.
Personal Contract Hire might enable a customer to drive a newer, or more prestigious, car than is otherwise affordable.