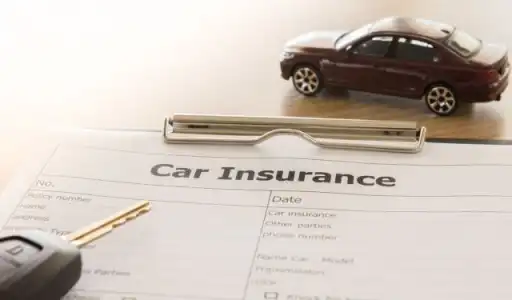 Is it worth shopping around for insurance quotes?
Never, and we mean never, accept an automatic renewal from your existing insurance provider. It can take a long time, we know, but shopping around for car insurance really is the best way to save money on your premium.
It's cheeky, but insurers will often try their luck with renewals hoping you just accept. Most people are too busy to call and haggle, but those who do will save. Go through their quote system as a new customer and then counter them with that price. Nine times out of ten, they'll not want to lose your business and will match the premium, maybe even along with an apology.
You can hit all the major insurers with the big comparison sites like Confused and Moneysupermarket, but be sure to check the following brokers directly. Some brokers choose not to appear on comparison sites and pass that commission to you, rather than the site, so sometimes you can get much more competitive quotes directly.
Be sure to go direct for:
So, I've got a quote but it's too high. How can I reduce it?
Yes, there are actually quite a few things you can tweak when applying for car insurance. Pennies make pounds as they say.
Your job title: The job title that you put on your insurance application can really affect the price. If your job can be described by a number of titles, experiment with quotes online to see which job description comes out the cheapest. Use this great tool at MoneySavingExpert which will give you the most favourable job title to run with.
Mileage: Only insure yourself for the miles you think you are going to cover.
Consider naming a second driver: Sometimes, adding a second driver to the policy can make it cheaper, especially an experienced driver with a good record like a parent.
Fully Comprehensive: It isn't always cheaper to have 'Third party' insurance. Sometimes switching to comprehensive cover can prove cheaper.
Consider where you'll keep your car: Keeping a car out on a public road is more expensive than keeping it on a driveway, which in turn is more expensive than keeping it in a locked garage. Clearing out a packed garage to put your car inside could save you a lot of money.
Increase your voluntary excess: upping your excess can reduce the overall insurance cost. You can then insure this excess with a company like ZeroMyExcess to reduce the risk even further.
What about the 'extras' that car insurers offer?
Unless you really need them, the additional extras like breakdown cover, windscreen cover and cover for driving abroad aren't worth it unless they are essential for you. All will drive up the cost of your insurance. If you've got a premium bank account, many of these will often give you free breakdown cover anyway, so bear that in mind.
It's also worth remembering that paying your premium in monthly instalments will cost you significantly more than paying for insurance upfront, as interest rates are normally quite high.
Young Drivers Beware
It's particularly expensive for young drivers to insure their cars. Considered high-risk by insurers, your premiums will reflect this. Unfortunately, it's a rite of passage. Consider getting added on to a family multi-vehicle policy to reduce them, or even getting a telematics box fitted. You might get a bit of stick off your mates, but you'll be rewarded with a sizeable discount. And lastly, choose something without modifications. A twin-exhaust on a 990cc car is a red flag to insurers.