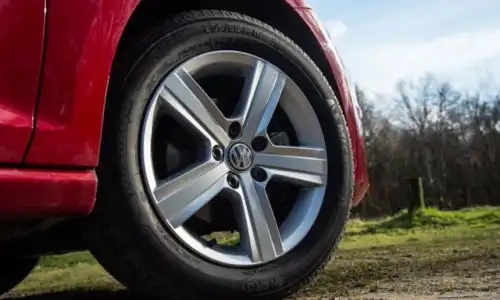 What Is It?
A vehicle recall is required when its manufacturer spots a fault that has to be corrected on safety grounds. It applies to every "x" that has (say) a diesel engine and auto transmission. The problem might relate to design, materials or the manufacturing process. Despite extensive pre-launch testing, some such issues only become apparent when a model has been on the road for some time. Without naming and shaming motor manufacturers, recent problems – from a range of companies – include: "driver airbag may rupture if deployed", "seatbelt may malfunction", "possible loss of braking efficiency", "loss of control" and "fuel may leak" then cause fire.
What Happens?
The motor manufacture writes to you if your vehicle has been recalled. Your contact details can be obtained from the Driver & Vehicle Licensing Agency (DVLA). This ensures you are not excluded if your data is not on file with the company. You might not use its franchised network, after all.
The manufacturer typically explains:
what the problem is, e.g. fuel leak;
what might happen if it is ignored, e.g. fire;
what repair is required, e.g. replace injector fuel rails.
What Should You Do?
Work must be completed by a manufacture branded dealer, so book an appointment. There is no charge. Furthermore, whereas it is wise to act immediately there is no time limit. You might, for example, purchase a second-hand car that had a recall years earlier that the owner failed to pursue. The car maker must still rectify the fault.
Checking Used Car For Recalls
A vehicle might have been recalled prior to your ownership. This, of course, ensures that you missed the manufacturer's letter explaining that work is required. The solution is the Driver & Vehicle Standards Agency (DVSA) database. This online resource incorporates: cars, motorcycles, quadricycles, tricycles, caravans, horse boxes, child car seats, seat belts and harnesses, tyres, components and parts, agricultural equipment, lorries, buses, coaches and minibuses. Search by make and model. Results can be fine tuned by a time period from (say) January 2014 - January 2015.
Results come in list form showing the make, model, launch date, recall number, concern, vehicle identification number range, and build dates. It seems that a high percentage of vehicles require attention at some point. Clicking on the recall number reveals further information. It includes a detailed description of the fault and the required action. You – as a second-hand buyer – can then contact the manufacturer to ensure any work has been completed. Visit: www.gov.uk/check-if-a-vehicle-has-been-recalled.