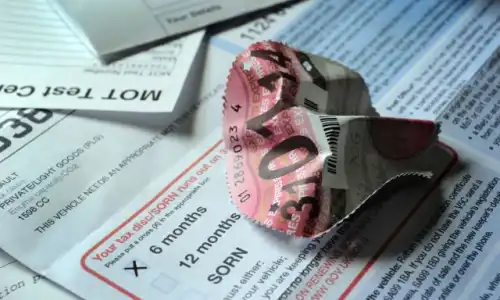 Like it or not, if you want to drive legally in the UK, you have to pay car tax. Car tax is intended to help pay for the upkeep of the road network, and that means it's a legal obligation for all motorists to be covered. To avoid getting into any unnecessary trouble, here's how you can find out when yours is due.
Check your letterbox
If it isn't the first time you've taxed your vehicle, you'll probably be sent a letter from the DVLA reminding you that your car tax is due to expire on a certain date. This letter is called a 'V11' and you'll need it to renew your tax. You can do so online, at a post office or via the telephone. Keep an eye out for the letter in the post, as you'll want to hold onto it.
Check online
Now, here's the easier option. You just need to use our free and easy tax check tool. Just enter your registration number and we'll show you when yours is due, and set up reminders for you so you're never in the dark again. We'll also show your car's MOT history so you can see if anything from past tests that is likely to throw a spanner in the works.
Car tax tips
If you're buying a car, remember that you now need to tax it before you drive away. Otherwise you could find yourself in hot water on your very first journey.
If you're selling a car and have paid tax in a lump sum, you can apply to have this refunded to you.
Car tax can now be paid for via direct debit, which is a perfect way of spreading the cost.
Previously, you had to display a tax disc in your car. That's no longer the case, as police data on car tax is all online. (Yeah, we miss the tax disc too)
Remember to inform the DVLA when you move house as this information is kept on record.
Top Hack: Personal Leases often come with tax thrown in for free. Shop around and grab yourself a bargain.
Don't drive without tax
Just in case you needed another warning, driving without car tax could land you with a fine up to £1,000 or a trip to court. It may also mean your car gets clamped. With police systems now much more sophisticated than in the past, it is becoming much harder to get away with avoiding tax.