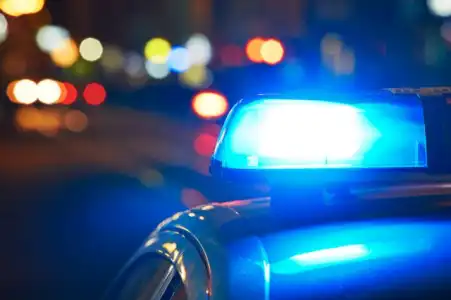 More On This Car
Take one for a spin or order a brochure
Police social media comments
West Yorkshire Police has been criticised on social media for seizing an insured car because its policy excluded commuting to work. In December 2017, a motorist was stopped on the M62 while travelling from work. However, it seems the vehicle was only insured for social purposes. Journeys to visit family, for example.
The Roads Policing Unit also publicised its actions on social media. It stated: "M62 West, Huddersfield. Driver commuting from work. Insurance policy excludes commuting. Also an incorrect address on the policy. Seized and reported". The message was accompanied by a photograph of the car parked on the hard shoulder.
There was then a backlash on social media. A gentleman said: "Clearly a busy day at the office. Embarrassing really, isn't it?" A fellow user questioned: "No real criminals to catch?" Another teased that the authorities should: "keep up their important work".
The West Yorkshire Roads Policing Unit justified its actions via a further comment on social media. It claimed: "For obvious reasons, we cannot discuss this specific incident in detail. However, we always ensure that the law is enforced fairly and proportionately."
"If using the vehicle for a class of use not covered, then the vehicle is uninsured for that journey", the spokesperson concluded.
Legal requirements
The Motor Insurance Bureau works to minimise the number of uninsured vehicles. It, therefore "busts" myths that cause motorists – even those that intend to stay legal – to fall foul. "My policy covers me to drive to and from work", for example. The Bureau said:
"To use your vehicle to get to and from work, your policy will need to cover use for commuting. This is often referred to as social, domestic, pleasure and commuting. You can find out if you are covered for commuting by checking your insurance certificate and schedule." Such documents incorporate further important facts, too.
Penalties
The Motor Insurance Bureau added that there is a wide range of penalties for driving without valid insurance. "Motor insurance is a legal requirement", it said. "If you do not have valid insurance you could be liable for the cost of an accident and any costs associated with the resulting claim". Further consequences include:
Fine (£300)
Vehicle seized (plus any associated release fees)
Court (possible unlimited fine and disqualification)
Driving licence penalty points (6)
Higher insurance premiums
The Bureau is "at the heart" of the fight against uninsured driving, it explained. It is a problem that "seriously affects" people which have accidents and costs millions of pounds per annum.
More On This Car
Take one for a spin or order a brochure