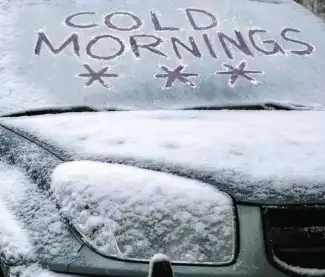 More On This Car
Take one for a spin or order a brochure
GEM Motoring Assist has reminded motorists not to leave cars unattended with the engine running. There are, of course, reasons why it is convenient to leave a vehicle ticking over - but the potential consequences outweigh the benefit. Let us consider a scenario. It is a frosty morning and a car's heater needs a few minutes to clear steam from the windscreen, etc. The motorist therefore leaves the engine running and returns to his house to prepare for work. In a perfect world this would be risk free. However, an opportunistic thief spots the vehicle and drives it away. Even more irritating, the motorist finds his insurance company less than sympathetic. Why? Because it is not necessarily obliged to pay a claim where the driver has not taken reasonable care. Leaving a car unattended with its key in the ignition is not reasonable care. The same might apply if a criminal removes items such as a windscreen mounted satellite navigation system. Furthermore, it is an offence – for which the motorist could be prosecuted – to leave an engine running unattended on a public road. That is because the motorist is not considered in law to be in proper control of the car, even if stationary.
Traps That Are Easy To Fall Into
Now, even the most careful motorist might be tempted to leave a vehicle running occasionally. Scenarios include stopping by the roadside then walking a few paces to post a letter, and pausing to chat to a passing friend. Alternatively, a motorist that realises he has forgotten his mobile might step back into the house to retrieve it. These acts only take a few minutes – but a thief needs far less time to steal a car that has its engine running. Furthermore, even those that switch off the engine might be tempted to leave a car unlocked. This saves time while (say) paying for fuel, but leaves it exposed. Finally, it is easy to come unstuck while loading and unloading. After all, a motorist that has a boot full of items - and has to make several trips into a property - might be inclined to leave the boot open as his/her arms are full of luggage. But again, this could present a thief with an opportunity and an insurance company with a get out clause. So however tempting, however briefly a car is left and however inconvenient - switch off and lock up.
More On This Car
Take one for a spin or order a brochure