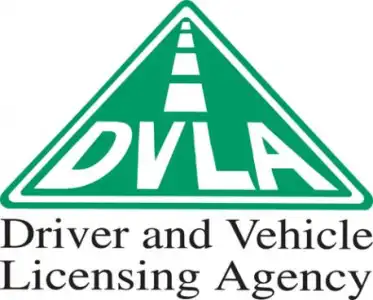 More On This Car
Take one for a spin or order a brochure
The DVLA must be notified if you suffer from specified medical conditions. These – depending whether you hold a car, motorcycle, bus, or coach licence – include depression, anxiety, diabetes, heart problems, and high/low blood pressure. All are common complaints, of course. Interestingly enough, if you are deaf you don't need to notify them at all! However if you have an eye condition such as Glaucoma or Cataracts you only need to notify if it is affecting both of your eyes. If you suffer from ADHD you must tell the DVLA and also if you have a drug or alcohol problem. I'm not sure many alcoholics or people with drug problems would notify the DVLA and run the risk of having their licences withdrawn, but the DVLA states clearly that they must be informed so it can be satisfied they are physically and mentally capable of driving safely. As such, failure to report health issues could lead to a £1,000 fine and/or prosecution if they are unlucky enough to have a crash. There are completely different rules for bus, coach and lorry drivers. Anyone who drives larger vehicles for a profession will find their rules are much stricter.
So, you must tell the DVLA if:
you have a notifiable medical condition or disability (see www.gov.uk/health-conditions-and-driving)
your medical condition or disability has got worse since you first got your licence
you develop a new medical condition or disability.
The DVLA - after being notified of your condition - will consider the case. This typically takes three weeks but it can take up to ninety days. After the decision you will either:
keep your old licence or get a new one
be issued with a shorter period licence
need to adapt your car by fitting special controls
be told to stop driving and your licence taken away.
If you are issued with a short term licence the DVLA will send you renewal documents ninety days before it expires. If, however, you are required to modify your vehicle the Forum of Mobility Centres can help by assessing your requirements. If your licence is revoked you will be told why, given the chance to appeal, and advised when to reapply. Furthermore, if a doctor tells you to stop driving you should send your licence – along with a completed 'Declaration of Voluntary Surrender' form - to the DVLA. This applies to cars and motorcycles – whereas bus, coach, and lorry licence holders complete form 'VOC99/CERT'.
Assuming you are cleared to drive there are various schemes that make life easier. The Blue Badge, for starters, allows you to park in convenient disabled bays. This complements the Motability Scheme that provides low cost vehicles. You might also be eligible for a free tax disc and/or drop-down kerb. The latter incorporates a ramp from the road to your drive.
Most medical conditions are not considered to be serious enough for the DVLA to ask driers to notify them. If you are a professional driver the rules are more strict, unless you are a cab driver, where it seems the rules are the same as for the rest of us. Whatever your views, always better to be safe than sorry and check out the DVLA website.
More On This Car
Take one for a spin or order a brochure