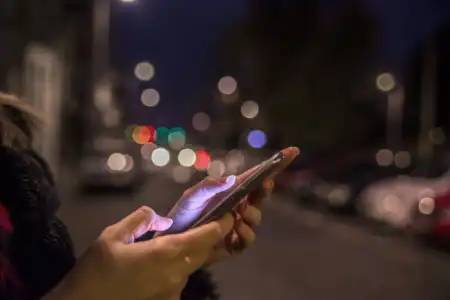 More On This Car
Take one for a spin or order a brochure
Purpose of scam text messages
The Driver & Vehicle Licensing Agency confirmed that self-centred, cash-grabbing, criminals sent scam texts in its name to trick motorists into revealing private, financial, information. It seems the perpetrators – that clearly lack a conscience and sense of responsibility – send varying messages to exploit the unsuspecting.
Scam text examples
A prominent example relates to a non-existent refund. It claims: "We have recalculated your vehicle tax. You are owed £48.84 due to an overpayment" (or similar). The victim is then ordered to follow a link to a fraudulent website that has an official, legitimate, style. Typical requested data is:
Full name
Date of birth
Telephone number
E-mail address
Postal address
Bank name
Account number
Sort code
Name on credit/debit card
Number on credit/debit card
Expiry date of credit/debit card
Driving licence number
National insurance number
Mother's maiden name
There have been other examples. "FINAL REQUEST: DVLA Swansea have been trying to contact you", for example. .As is typical, the scam text message incorporates a link to a fraudulent website that encourages a victim to enter a wide range of personal, sensitive, information.
How criminal uses stolen information
The perpetrator might use stolen information for a variety of selfish purposes. Clone the credit/debit card, perhaps. He/she might then visit a travel agent and book a luxury holiday while the victim has to pick-up the pieces. Alternatively, spend online without the hassle, expense and risk of producing a duplicate card.
The e-mail address is valuable, too. The criminal might send a virus that takes control of the computer. Perhaps it records more financial information, passwords, or business data. Viruses might also be forwarded via the computer to the victim's e-mail contacts.
Minimise risk
Spotting such a scam is straightforward. The Driver & Vehicle Licensing Agency explained: "We don't send emails or text messages with links to websites asking you to confirm your personal details or payment information." If you receive anything like this, don't click on any links and delete the text or email. On this basis, motorists can have total confidence that such messages are – without doubt - criminal ploys.
The advice is simple. "We strongly advise anyone who receives such a request not to open the link and delete the item", The DVLA said.
Steps have been taken to protect motorists and punish those that choose a life of crime. DVLA said: "The Cabinet Office's Government Digital Service (GDS) will continue to investigate reports of organisations which may be actively misleading users about their services, or acting illegally, and take swift action if necessary."
More On This Car
Take one for a spin or order a brochure