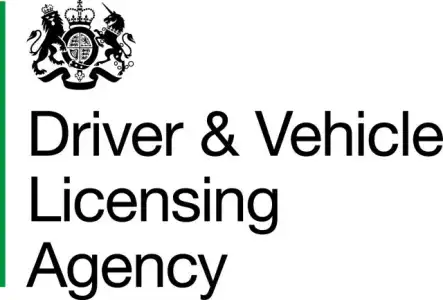 More On This Car
Take one for a spin or order a brochure
The Driver Vehicle Licensing Agency is permitted to reveal motorists' information to third parties. Facts can, for example, come via its Web Enabled Enquiry service that enables local authorities – twenty-four hours per-day and free of charge – to access "vehicle keeper information for the investigation of offences". Customers include: Aberdeen City Council, Hereford Council, Oxford City Council and Portsmouth City Council. The number of enquires in 2013/2014 was: April to June (12,300), July to September (11,575), October to December (9,893) and January to March (10,550). The total was 44,381 which was fewer than 2012/2013 (50,479). In contrast, the Electronic Vehicle Record Enquiries service provides "vehicle keeper information for a specific date of event". It is available to local authorities, their authorised agents, government departments and commercial enterprises. This service is free of charge too. Customers include parking firms such as CP Plus Ltd, insurance companies such as Direct Line, finance specialists such as FCE Bank PLC and mileage checkers such as The National Mileage Register. The number of enquires in 2013/2014 was: April to June (2,509,025), July to September (2,482,636), October to December (2,680,833) and January to March (2,528,123). The total was 10,200,707 which was higher than for 2012/2013 (11,512,133).
DVLA Paper Vehicle Record Enquiries Service, etc.
The Paper Vehicle Record Enquiries service is available to the police, local authorities, parking enforcement firms, solicitors, finance houses, property managers and private individuals that have a case for requiring such information. The cost is £2.50 per-enquiry (for some applicants). The total number of enquires for 2013/2014 was 535,738 which was higher than the previous year (522,703). Alternatively, the Electronic Driver Entitlement Checking Service enables commercial organisations to check a motorist's entitlement to be behind the wheel. The cost is £1.50. Enquires in 2013/2014 totalled 1,913,924 which was far higher than in 2012/2013 (1,641,611). There are other services too. The Driver Licence Check is available to government departments and local authorities to check the "entitlement to drive of employees". Enquiries must be accompanied by the subject's consent and there is a £1 charge. In 2013/2014, there were 25,314 enquires that eclipsed the previous figure of 21,274. Finally, Driver Validation Service – once again – reveals whether and what motorists are entitled to drive and is available to "approved data partner organisations". Recent customers – that paid nothing – include the R.S.P.C.A, Red Bull Racing Ltd and Redline Travel, etc. Enquires for 2013/2014 totalled 795,555 which was fractionally less than the previous year (798,320).
More On This Car
Take one for a spin or order a brochure