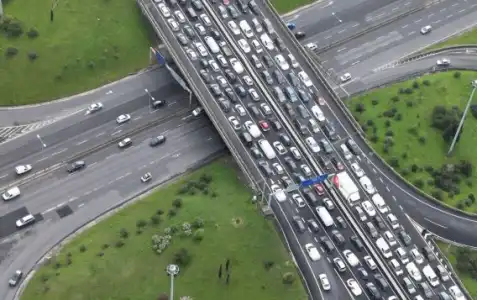 More On This Car
Take one for a spin or order a brochure
Newly-released Government statistics reveal that the DVLA holds details of 45.5 million driving licence holders in Great Britain – the equivalent of a driving licence record for seven out of every 10 people.
Perhaps shedding light on the reason why the country's roads are increasingly congested, the data released following a Freedom of Information request suggests that 70% of Great Britain's 63,500,000 population has a driving licence.
The number of drivers who voluntarily surrendered their licence in the 12 months up to and including December 2014 was 29,950.
During the same period, 48,941 drivers had their licence revoked or refused.
Busier roads
The DVLA said it did not hold statistics on the number of Road Traffic Collisions that have been attributed to medically unfit drivers.
According to one report from the Office for National Statistics, the UK population is expected to reach 70 million by 2028.
Separate Government statistics reveal that 695,580 people passed their driving test in England, Scotland and Wales in 2013/14.
Clearly, the roads are only going to get busier.
More On This Car
Take one for a spin or order a brochure