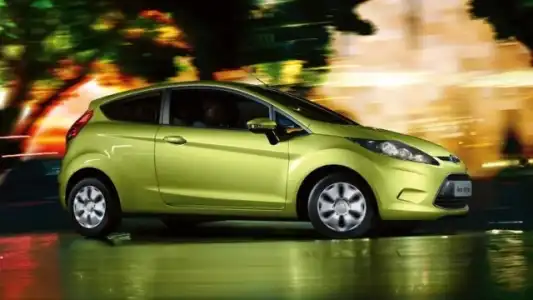 More On This Car
Need more information?
Request Dealer Contact
Ford ECOnetic Technology brings together a series of innovations that minimise fuel consumption, carbon emissions, and running costs. The gear shift indicator light, for example, advises the motorist when to change gear for optimal efficiency. The system takes account of the road gradient, vehicle load, and driving style. Moving rapidly through the transmission minimises engine revolutions, which reduces fuel consumption and wear.
Eco Mode monitors and evaluates the motorist's driving style, e.g. speed and gear selection. Over time the software creates a 'profile' and 'score'. This enables the driver to improve their motoring skills. It may suggest, for example, that travelling at more consistent motorway speeds would improve efficiency. It also evaluates your country driving, anticipation skills, and the percentage of cold-engine short trips. Back seat driver!
ECOnetic technology includes Ford's Auto-Start-Stop feature too. This switches-off the engine when it is idle, perhaps at red lights. It then automatically restarts as required. This complements the Smart Regenerative Braking feature that creates electricity, then uses it to recharge the vehicle's battery. Ford has even created an Active Grill Shutter that closes at speed to improve aerodynamic efficiency. This also helps the engine warm-up quicker.
Let's put this environmentally focussed technology into perspective. The ever-popular Ford Fiesta, in ECOnetic 1.6 TDCi DPF 3dr form, averages 76.3mpg. This rises to a staggering 88.3mpg on the extra-urban cycle. Even in town this capable supermini manages 61.4mpg. Emissions are merely 98g/km, so road tax is free. Long live ECOnetic.
More On This Car
Need more information?
Request Dealer Contact