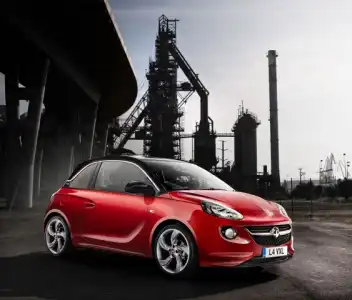 More On This Car
Take one for a spin or order a brochure
Vauxhall has provided instructions for people wishing to check whether their vehicle is the subject of an urgent steering safety recall affecting some ADAM, Corsa and Corsavan models, including the VIN numbers of affected vehicles.
The manufacturer is advising customers of any ADAM and Corsa/Corsavan models registered since May 2014 that around 3,000 of these vehicles have been manufactured with a steering system part that does not meet its specification.
As a precaution, these vehicles should not be driven prior to inspection. The AA is supporting Vauxhall Motors in helping owners determine whether their vehicle is affected.
Customers have already been advised to visit either www.vauxhall.co.uk/recall.html or call the Customer Assistance Centre on 0800 026 0034 between 09.00 and 19.00hrs Monday to Friday (until 17.00hrs at weekends) for guidance on how to check their vehicle and ascertain if it is within the chassis number range of the recall.
In addition, customers can now call The AA on 0800 553388 between 07.00 and midnight, 7 days a week.
The AA will guide customers through the checking procedure for the production code on the steering shaft. If they are not comfortable in carrying out the check themselves, the AA will despatch a patrol to do it for them.
If the code is not one of the two affected, they will be advised that their car is safe to use, if not the AA will arrange to recover the vehicle to a Vauxhall dealer and if required, will arrange a replacement vehicle.
*Want to check for yourself? Look at your Vehicle Identification or VIN number, which you'll find on the lower edge or your car windscreen or in your vehicle's registration document.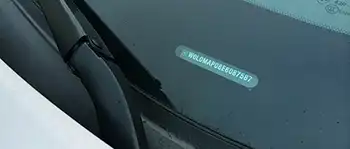 Write down the final 8 digits and check whether they fall within the numbers below.
VAUXHALL ADAM:
VIN Number (last 8 digits) between
E6077301 – E6113446
F6000001 – F6006544
Vauxhall Corsa D:
E6071016 - E6118738
E4181031 - E4308122
If your VIN Number is not within this range, your car is not affected.
However, for peace of mind, you should still check with Vauxhall or the AA.
If you've checked the VIN and still think your vehicle might be affected, Vauxhall has produced this detailed guide. https://www.vauxhall.co.uk/recall.html
*Are you happy with the way that Vauxhall has handled this safety recall? Let us know.
More On This Car
Take one for a spin or order a brochure