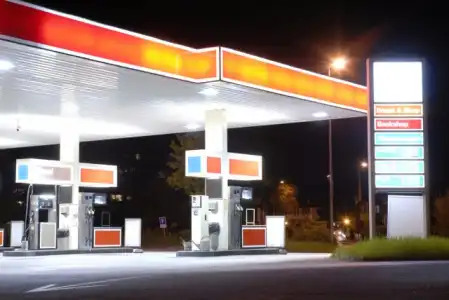 More On This Car
Take one for a spin or order a brochure
Motorway service station fuel prices will soon be revealed via signs to give motorists a "fairer deal", Highways England confirmed. The purpose of the trial – that will take place on the M5 between Bristol and Exeter – is to provide commuters with "more information" and "boost competition" between motorway fuel suppliers.
Drivers will know that what next station charges, meaning they can then choose to stop or find an alternative elsewhere (like in towns and cities).
Lower motorway fuel prices
At present, the price is not shown until motorists exit the motorway at which point they might be committed to a purchase that is more expensive than anticipated.
The electronic signs will confirm fuel prices around Gordano, Sedgemoor, Bridgwater, Taunton Deane and Exeter motorway service areas. The trial is expected to start in the immediate future and run until the end of 2017.
If successful, the concept could be rolled-out throughout the United Kingdom. Critics, however, might argue that motorway fuel price signs are not essential – unlike their directional and speed related counterparts – and could distract drivers unnecessarily and increase the risk of collisions.
The effectiveness of the trial will be assessed by a range of criteria. Highways England will consider the value of the information and its impact on fuel prices, for example. Safety is a factor too.
Most notably, whether there is a rise in the number of motorists that run out of fuel. The catalyst might be skipping opportunities to top-up because prior knowledge of the prices – which on motorways tend to be high - tempts them to look elsewhere.
Motorway service station fuel prices
Roads Minister Andrew Jones explained: "The government is on the side of the honest motorist who have raised concerns for too long about petrol prices at motorway service stations. This trial will allow drivers to be much better informed about the cost of fuel, and make it easier to plan their breaks around the cheapest deals."
We want to know; where do you usually fill up?— Motoring.co.uk (@motoringcouk) November 25, 2015
Highways England Chief Highways Engineer, Mike Wilson, added: "Providing fuel price information is an important part of a bigger picture – we want road users to be more informed and in better control of their journeys. This means they'll be better prepared, more inclined to plan breaks and have a positive driving experience."
Mr Wilson concluded: "It's still very important for motorists to properly plan their journeys and ensure they have sufficient fuel. Running out of fuel on motorways can be hazardous to yourself and other drivers."
More On This Car
Take one for a spin or order a brochure