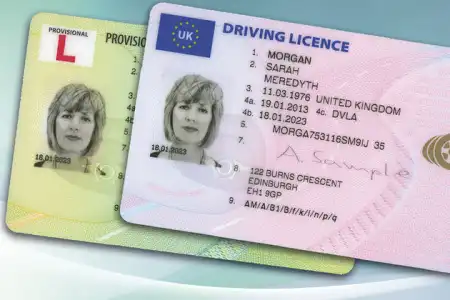 More On This Car
Take one for a spin or order a brochure
The DVLA has introduced a new photocard driving licence in the United Kingdom. As with its predecessor, it is the size of a credit card and contains a wealth of information. This includes the holder's full name, date of birth, the types of vehicle he/she is entitled to drive and the licence's period of validity, e.g. February 2014 to February 2024. However, the new format has various security enhancements which make it harder for fraudsters to copy. As such the picture of the motorist is now engraved by laser into several layers of the surface. This black and white image – which replaces the colour photo on the older style licence - cannot be altered without seriously damaging the licence. Damage makes it worthless as a trusted means of identification. Furthermore, part of the surface is raised and this elevation can be detected via touch. The licence also incorporates optical variable ink that appears to change its colour according to the angle it is viewed, e.g. gold to green. How clever. The new style licence is issued to newly entitled/qualified motorists and those that request an update. The latter include people with expired licences and changes of circumstance, e.g. new address, etc. Motorists with the old look photocard licence are not obliged to upgrade except in these circumstances.
History Of The Driving Licence In The United Kingdom
The licence was introduced by the Motor Car Act 1903. Holders of this yellow(ish) document – that were not required to pass a test - were entitled to "drive a motor car or motor cycle". The wording changed in 1930 to "drive or steer a motor car or to drive a motor cycle". Shortly afterwards, the document's cover became red and holders could drive a vehicle of "any class or description". The Road Traffic Act 1934 required new motorists to pass a practical test before receiving a licence. There was a short grace period to prevent a rush of candidates, but from June 1st 1935 every motorist - that started driving on/after April 1st 1934 – had to pass. Some of the test elements are still assessed today such as turning in the road. Interestingly, testing was suspended during World War 2 and the Suez Crisis. After various paper-based evolutions, the credit card size photo licence was introduced in 1998. This more secure and convenient format - albeit with various evolutions – is likely to be the standard format for the foreseeable future.
More On This Car
Take one for a spin or order a brochure