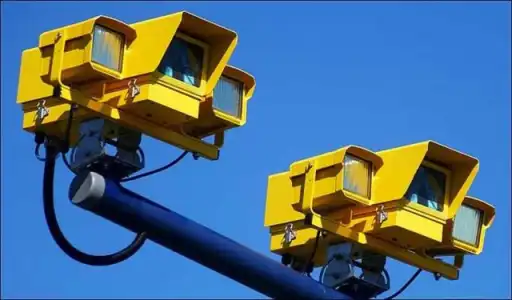 More On This Car
Take one for a spin or order a brochure
UK Safety Camera Speeding Hotspots
Safety cameras collected £1.8 million in 8 months on the M62 which suggests the route is amongst the country's speeding hotspots, according to freedom of information request data. Between junctions 18 and 20 in Greater Manchester, there is a temporary speed restriction as the workforce creates a smart motorway that should significantly cut congestion.
From January to September 2015, 11,448 drivers were caught exceeding the 50mph limit on the westbound carriageway. Cameras on the eastbound carriageway, in contrast, pictured 6,543 people falling foul of the law. Each of the 73 offenders a day received 3 penalty points, plus a £100 fine.
Harry Fairhead, a Policy Analyst for The TaxPayers' Alliance, told the Manchester Evening News that cameras should only be used to minimise casualties. He argued: "Speed cameras should be deployed to improve safety, not to act as revenue raisers. The authorities should be considerate of already heavily taxed motorists and make sure they are not being punitive". Mr Fairhead added that motorists - "in return" - should work with the authorities to ensure the roads are as safe as practical. He concluded that: "Drivers need to make sure they are within the rules – it really is a 2-way street."
A spokesperson for Highways England – that is responsible for the motorways and major a-roads – argued: "We now have over 300 road workers out on the smart motorway route between Sale and Rochdale, and narrow lanes are in place on most of the route. It's, therefore, vital (that) drivers stick to the 50mph speed limit."
The representative continued: "Around 180,000 vehicles use this section of motorway every day, and these latest figures show that the vast majority are obeying the temporary limit. There are over 100 signs warning drivers about the 50mph limit and speed cameras, which are there for their own and our road workers' safety."
UK's Most Prolific Safety Cameras
The UK has other prolific safety cameras too. These can be found at:
Limehouse Link Tunnel westbound, Metropolitan Police Force (48 motorists caught speeding per-day during 2014 and 2015);
Wolverhampton Road, West Mercia Police (40 per-day);
M5 junctions 16 to 17 southbound, Avon and Somerset Police (36 per-day);
A4161 Newport Road junction with Colchester Ave Cardiff, South Wales Police (33 per-day);
A3024 Maybray King Way, Hampshire Police (22 per-day);
A56 Hoole Road, Chester Police (20 per-day);
M1 north and south junctions 15 to 18, Northamptonshire Police (20 per-day);
Tower Bridge South, City of London Police (14 per-day in 2014 only).
More On This Car
Take one for a spin or order a brochure