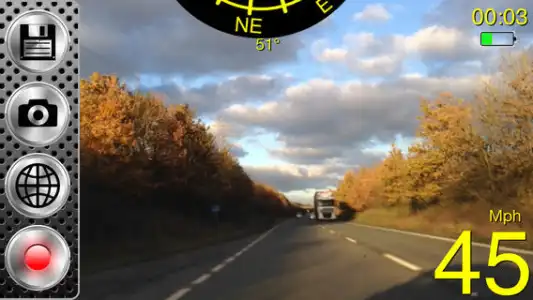 More On This Car
Take one for a spin or order a brochure
Car enthusiast and BBC Radio 2 presenter Chris Evans recently told his breakfast show listeners he'd come up with a new idea for a motoring app that would enable your car to alert you about potential problems – for example, send a message to your phone if a tyre goes flat overnight. Chris was gutted to find learn that such an app already exists, on the Range Rover Evoque.
If you could 'invent' an app to help make your motoring life easier, what would it be? Maybe, like Chris found out, it already exists…
TrackR (FREE)
Apparently, the average person mislays nine items a week and wastes 15 minutes a day searching for them, according to a 2012 insurance survey. And what's the item that goes AWOL most – your car keys. TrackR makes short work of searching that haystack via your smartphone.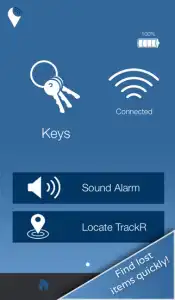 PetrolPrices Pro (£2.99)
Ever driven past a petrol station and seen their prices are several pence a litre cheaper than where you've just filled-up? PetrolPrices Pro uses your current location to find the cheapest, most up-to-date petrol prices in your area. Found to be the best of three petrol price apps tested by Which?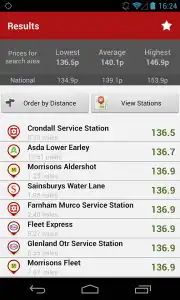 Trapster (FREE)
Billed as 'your #1 driving companion', Trapster corrals the help of 21 million drivers worldwide to alert you to motoring menaces – speed traps and cameras, collisions and heavy traffic – that pop-up during your daily commute and road trips.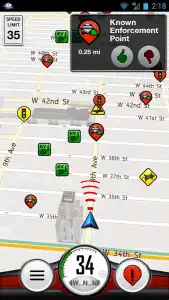 Live Traffic Info (FREE)
We've all motored down the slip-road only to find the traffic on the motorway at a standstill and all you can do is join the queue. If only you'd had Live Traffic Info on your phone! Check how the traffic is flowing on motorways and major roads in England with official information live from the Highways Agency National Traffic Control Centre.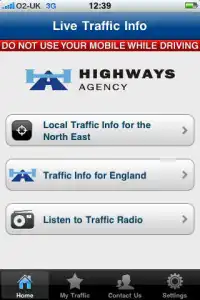 Motorway Services UK (£0.69)
Let's face it, some services are miles better than others. This app lets you locate the facilities you want before breaking your journey – a necessity for anyone regularly travelling up and down the UK's motorway network.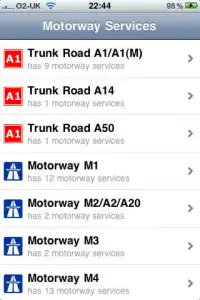 AA Parking (£1.99)
Voted one of the 500 best apps in the world by the Sunday Times, this app helps you find the cheapest and most convenient car parks, including all paid and free car parks, opening times and directions. It also lets you check realtime space availability (supporting car parks only).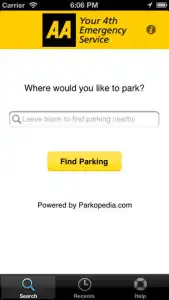 The Official DVSA Highway Code (£3.99)
You've been driving for years, but ever come across a sign or road marking and don't know what it means? This app, the only 'official' app of its kind, is packed with all the latest rules of the road – and an interactive sign-matcher that enables drivers to browse both signs and road markings. Useful for young learners, too.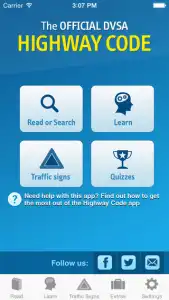 Find My Car (FREE)
Featured in the Sunday Telegraph's best gadgets for your car list, this uses GPS technology to guide you back to your car, wherever you are – great for motoring tourists.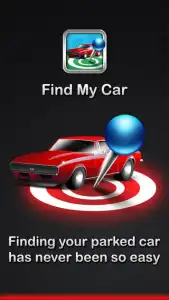 Witness Driving (£0.69)
Described as a 'dash-cam for pennies', this app capture everything that happens when you drive. Could be useful if you're involved in an accident, the app uses your smartphone to record through the windscreen, all in a rolling loop so you don't fill up the memory with footage you don't want.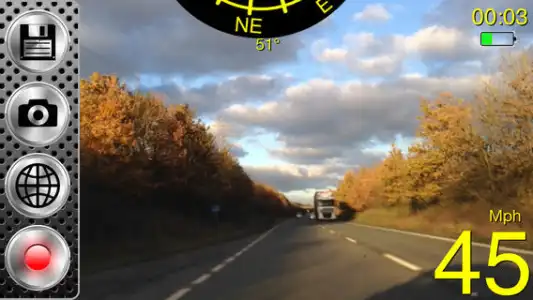 MotorMate (FREE)
So, you think you're a good driver? Created by Confused.com, MotorMate shows you just how good you are by calculating your scores for individual driving style – and could save you up to 10% on your next car insurance premium into the bargain. It also lets you compare your driving against RoSPA (Royal Society for the Prevention of Accidents) expert drivers.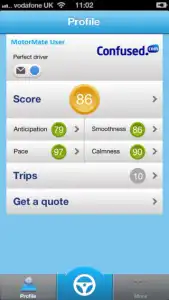 More On This Car
Take one for a spin or order a brochure