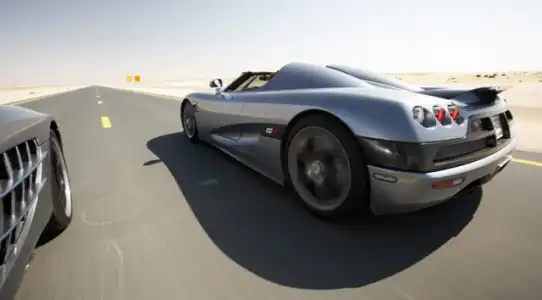 More On This Car
Take one for a spin or order a brochure
There are lots of car blogs out there, but which ones are the best? Motoring.co.uk has put together a list its top ten favourite car blogs in the UK – so enjoy!!
Richard Aucock
Richard Aucock is a professional motoring journalist and writes some really interesting posts that fellow petrol heads will enjoy, such as looking at the minute details that matter in car design and explaining some of the latest engine technologies. https://www.richardaucock.com/
Jon Quirk
Jon Quirk is a freelance motoring journalist and uses his blog as an outlet for his thoughts on cars. Jon produces some excellent video content of the cars he drives and reports on some of the most important events in the motoring calendar. https://www.jonquirk.com/bloggox/
Autoblog UK
Autoblog UK is one of the most frequently updated blogs and is always one of the quickest sources to pick up on a news story. They have a range of top journalists working there and feature new cars, reviews and motorsport. https://uk.autoblog.com/
Greenmotor
Greenmotor is a great way to keep up with news about green cars and developments. The site outlines what is happening in the industry and gives expert opinions on the latest green cars. https://www.greenmotor.co.uk
CarArticles
CarArticles is a well established blog that's a great place to find breaking news. They often provide links out to interesting stories as well as short commentary with their opinions on that story. Also features amusing rants, frequently about cyclists! https://www.cararticles.co.uk/
Gmotors
Gmotors is a great blog constantly updated with news on cars, spyshots and reviews. It's often the place to see leaked images or photos of new models undergoing testing. www.gmotors.co.uk
Motormorph
Motormorph carries brilliant content that you can't see elsewhere. There are a lot of humorous photos posted of odd car-related things, but also in-depth articles on interesting topics. https://www.motormorph.com
SmokedOut
SmokedOut is a videoblog, or vlog for those 'in the know'. There are thousands of car videos uploaded on YouTube every day, and they select the best. They compile the most interesting videos and present a weekly video round up of the latest motoring news. https://www.smokedout.co.uk/blog/
Onthesidewalls
Onthesidewalls is a blog that's not afraid to speak its mind! There's some nice photography on there and the reviews often pick up on details other journalists fail to mention. https://onthesidewalls.co.uk/
Oversteer
Oversteer is a an essential addition to your RSS feed. The site is well designed, with large high-resolution photos and great commentary. This blog is often one of the first places to see new stories and it's updated daily, even on the weekend! https://www.oversteer.org.uk
Chris Green, Co Founder comments: "Motoring Blogs can be a fun and quirky way of researching a car with many independent opinions sometimes being hilarious with the obvious serious twist.
"It is often a way to get an answer to a car problem you may have by engaging with car owners who have had similar driving experiences when owning a car or trying to buy their next one.
"At motoring.co.uk, we decided to mix our new and used car research section by allowing car owners to post their own opinion and reviews which often give unbiased information, as well as the manufacturer specifications we provide giving the best automotive information online."
More On This Car
Take one for a spin or order a brochure