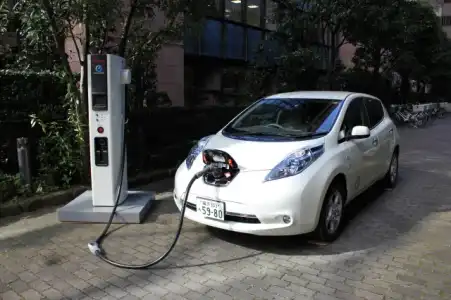 More On This Car
Take one for a spin or order a brochure
Request a Nissan Leaf brochure
Request a Nissan Leaf test drive
The Nissan Leaf can be test driven over a 24 hour period so electric driving can be experienced to the full. The Nissan Leaf can be picked up in the morning and dropped back the following day.
Nissan have also announced that the new Nissan Leaf will be available for short term hire in London and Paris. This will also make the Leaf available to a wider audience. Drivers who are currently unsure whether a 100% electric car is suitable for their needs can take advantage of the 24 hour test drive or rent a Nissan Leaf and live in real world conditions so they can evaluate the car in their own time.
The Nissan Leaf is the first 100% electric vehicle to be awarded five stars from Euro NCAP. It is fully equipped with features such as regenerative braking, air conditioning, satellite navigation, parking camera and advanced on-board IT and telematics systems. The electric motor is powered by a Nissan-developed laminated lithium-ion battery with an output of more than 90kW and has a range of more than 100 miles.
More On This Car
Take one for a spin or order a brochure
Request a Nissan Leaf brochure
Request a Nissan Leaf test drive