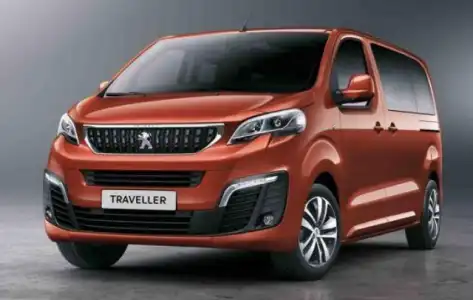 More On This Car
Take one for a spin or order a brochure
Toyota, Peugeot and Citroen have each revealed new, van-based, multi-purpose vehicles based on the same platform.
The Toyota Proace, Peugeot Traveller and Citroen Spacetourer have the same engines and equipment, etc. but separate identities thanks to brand-specific styling.
The front grilles and badges, for example - but not much else. Sharing mechanical components enables the manufacturers to cut the cost of design and production while maintaining a unique presence in the market.
The collaboration started in 2012 – when the current Proace launched based on the Peugeot Expert/Citroen Dispatch - and is likely to last beyond 2020.
New Proace, Traveller and Spacetourer for 2016
These van-based, multi-purpose, vehicles can be seen at the Geneva Motor Show in March 2016 and launch within the first 6 months of the year.
Technical details are sketchy, but it is reasonable to expect diesel power, 3 rows of seats, room for 7 people and impressive cargo capacity.
The publicity photos suggest rear parking sensors and alloy wheels too. Common styling elements include a high roof line, flat rear, prominent wheel arches and large exterior mirrors.
There are also big windows throughout to maximise visibility. These multi-purpose vehicles will be built at the PSA Peugeot Citroen Plant of Sevelnord, in Valenciennes France.
PSA's perspective
PSA Peugeot Citroen incorporates 3 brands: Peugeot, Citroen and DS.
It sold more than 3 million vehicles worldwide in 2014 during which sales/revenue totalled €54 billion. It is also the second largest car maker in Europe.
Head of Programme and Strategy, Patrice Lucas, said: "We are delighted to present today these 3 new vehicles, the result of the co-operation with Toyota Motor Europe."
She continued: "This agreement has enabled us to develop a new and efficient vehicle platform, offering our customers around the world modern products which are particularly competitive in their segment."
Toyota's perspective
Toyota Motor Europe oversees the sales and marketing of Toyota and Lexus models, parts and accessories.
The company employees about 20,000 people in Europe alone.
President and CEO, Johan van Zyl, said: "We're very pleased that the collaboration we started in 2012 with PSA Peugeot Citroen is now delivering a brand new generation Toyota Proace."
"Both teams worked very hard together - and at individual brand level - and I am confident that our distinctive new van with all its variants will strengthen the Toyota light commercial vehicle offer in Europe."
"The new Proace will complement the range of solid and durable vehicles customers are expecting from Toyota."
More On This Car
Take one for a spin or order a brochure