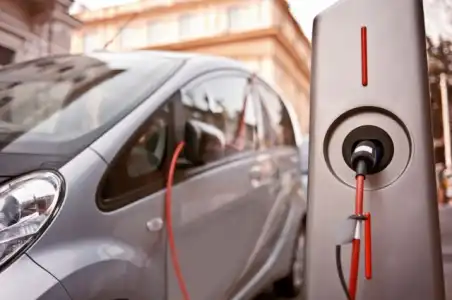 More On This Car
Take one for a spin or order a brochure
Alternatively fuelled vehicles are on the rise. Whether that's pure EV's (electric vehicles) or PHEV's (plug-in hybrid electric vehicles) they need to be tethered somewhere to charge. Herein lies the problem, there are only around 14,000 public charging points in the whole of the UK.
It's estimated that EV/PHEV ownership levels will be around 200,000 by the end of 2018. So where are they all going to charge?
The Government have announced £400 million for a national charging infrastructure in last month's budget. Whilst this commitment is a generous and welcome one, it could be too little too late. This year just 3,000 extra charging points were added to the network. At that rate it will take 33 years to build the network to 100,000 public points.
Roughly a month before the budget, Shell announced it's going to start opening a wave of new chargers at petrol stations across the UK.
The only thing is, charging isn't the same as filling up. You're there, waiting for far more time than a quick empty to full splash and dash.
Most petrol forecourts are already very tight on space and have limited facilities. Shell are either going to have to redesign and rethink their forecourts, or build new 'electric only' destination style charging stations.
Granted you won't be charging from 0 to 100%, they'll merely be a top up. Shell are promising fast chargers that will get you to 80% within half an hour.
Next time you go and fill up, have a look around and see if you'd want to spend half an hour there!
Another way the Government may encourage charging point installation is through the removal of BIK for charging your car at work. This is a huge benefit for any EV driver, your boss is basically paying for you to get to and from work for free, meaning you won't have to hunt out charging points whilst out and about.
One of the biggest problems occurs in the dirtiest areas of our country. Cities. The majority of city dwellers don't have a garage, or a driveway. On street parking and terrace housing mean the only option available is running an extension lead and effectively trickle charging your car.
Not only is that a hazard for everyone else, it's also entirely impractical.
The alternative is charging at work, and then finding public chargers to sit and wait at.
Earlier this year when I was in Rotterdam one of the residents was quizzing me over the Tesla I'd driven there in. We got chatting about EV's and he said how they'd become huge in the Netherlands, and it was all down to the fact that if you purchased an EV you'd be given a parking space all of your own outside your house, along with a dedicated charging point.
This could be a great incentive for EV adoption, as well as getting charging points to where they're needed.
Now he did go on to say that most owners purchased PHEVs just to get the much sought after parking space, and then never actually charged them. The scheme would work far better for pure EV's only.
This type of incentive could be the best way to help clean up our pollution ridden skies, in the heart of some of our busiest cities. Granted, it's far more work than installing a home charger in a garage, but how many people in London would simply switch for the guarantee of a parking space every evening?
At this point in time there are currently around 120,000 battery powered vehicles in the UK, which is a massive change from almost none a decade ago. EV and PHEV ownership will only increase, so the Government best pull out all the stops so there aren't long queues and frustrated motorists at every charging station across the land.
More On This Car
Take one for a spin or order a brochure