Pros:
Performance strong enough to confuse the brain

Top notch luxury and refinement

Grace, pace and space (wait, wasn't that Jaguar?)
Cons:
Options list can add tens of thousands to the price

Running costs are significant

Aesthetics split opinion
Buy and save on quality approved and used cars
Introduction
If ever there's been a car to split opinion, this is it. From the manufacturer that builds elegant sporting saloons and coupes, a mammoth SUV just didn't sit right. Still, Bentley perseveres and the Betayga was unleashed on the public who collectively declared it be an ugly abomination. Customers, however, thought differently and the Bentayga has quickly become a best seller for the Crewe company.
It's not hard to see why. The world can't get enough of SUVs, and that goes for the rich as well as the poor. Add in demand from China, where size really does matter, and adding an SUV to the range is a no brainer. It also explains why Rolls-Royce and Lamborghini have followed, as will Aston Martin and even Ferrari soon.
The badge will ensure the Bentayga sells anyway, especially with the personalised bespoke service you can get from the factory, but does it make sense as a car rather than a fashion item? I got hold of the new V8 model and found out.
On The Road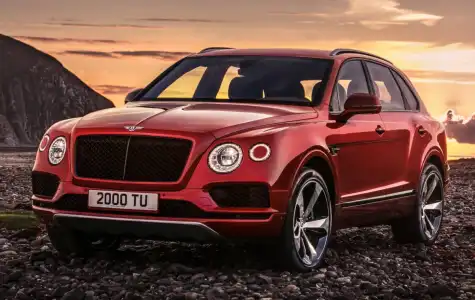 Performance
Despite being something of a niche model, there's a surprisingly wide range of engine options for the Bentayga. Top of the range sits the W12, a 6.0-litre twin-turbo unit developing a healthy 608hp. Environmentalists can look at the Hybrid, with its 3.0-litre V6 engine and 94kW electric motor, while the more frugal oligarch can order the Diesel model with a 4.0-litre turbocharged engine, although the latter is being dropped and supplies may be short.
Then there's this V8, a 4.0-litre twin-turbo unit that sits somewhere in the middle, promising blistering performance without costing the earth, literally and figuratively. There's 550hp on tap (58 down on the W12) and an impressive 770Nm of torque (but that's also down 130Nm from the W12) which translates to a 0-62mph time of just 4.5 seconds. By any standards, that's spectacular, but remember that this is a 2.4-tonne SUV.
Dr Jekyll and Mr Hyde have nothing on the nature of the V8 though. It's well-mannered and civil enough most of the time, barely audible when cruising, but emits a thunderous roar through the quad exhausts when pressed hard, shoving the Bentayga forward from any speed with a kick in the back that's quite exhilarating.
Keep the loud pedal down and it'll hit 180mph, all the time while sitting in an executive lounge. Who needs the W12?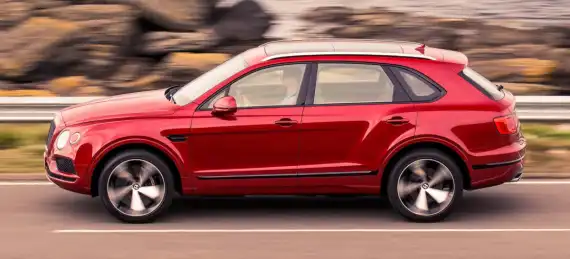 Ride Handling
Bentley hasn't changed the air-suspension for the V8, so handling remains the same as it does for the rest of the range, W12 included. What that means is that Bentayga grips ferociously, using every bit of its 285mm wide Pirelli P-Zero tyres to hold onto the tarmac.
At sensible speeds it flows nicely, feeling far smaller than it is and making surprisingly swift progress easy and relaxing. Step up to using its capabilities a little more and it's not quite so elegant, as the suspension doesn't always keep up with the road beneath it.
Active roll control prevents the Bentyga from leaning too heavily in corners but, again, press on and it intentionally allows a little more roll to remind you that you're driving something significant and should probably calm down a little.
Switch the suspension settings to Comfort and it wallows along gloriously. Little surface cracks and ruts can be felt through the cabin, mostly thanks to the low profile tyres fitted to the gargantuan 22-inch wheels, but anything bigger is simply passed over as if it wasn't there.
Sport mode is just too firm, destroying the ride quality entirely (and not offering that much benefit for 'enthusiastic' motoring) but it's the 'Bentley' setting that you'll find yourself in most of the time. This is a mode set by the engineers at Crewe that balances comfort and agility, and it does it very well.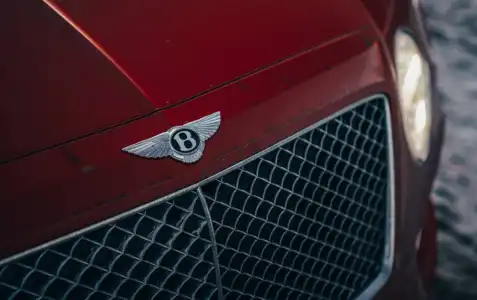 Styling
The big Bentley has to ace this, otherwise what's the point? Happily, Bentley has this nailed down perfectly. That powerful V8 engine is virtually inaudible when cruising, while the suspension is quiet and smoothes most imperfections. Add in the sumptuous leather upholstery to further isolate you from the surroundings, some double-glazed windows for extra sound insulation, and a £6,680 Naim audio system to mask any other errant noises and it's as quiet and relaxing as a monastery.
Of course, press the throttle down hard and the V8 wakes up, barking loudly that its being asked to perform, but it's a lovely tone that sounds slightly distant, a mere hint that you've got something seriously quick.
It's that isolation that makes the Bentayga such a relaxing drive. You glide across the road surface rather than ride on it, while the outside world is kept at bay by the insulation and sheer size of the car.
In The Car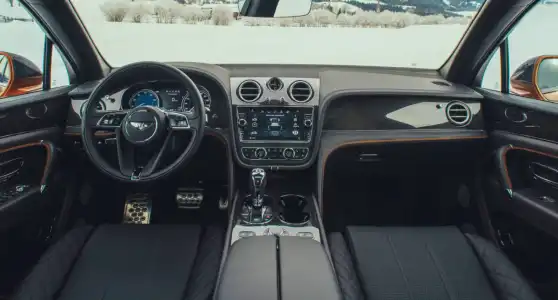 Behind the Wheel
The Bentayga's cabin is stunning, finished in the finest materials and with a quality of construction that physically highlights the reasons for the six-figure price tag.
Metal air vents are accompanied by organ stop chrome toggles that look oddly dated but fit perfectly in the cabin. Every button or switch feels perfectly damped, suggesting the feel of the car was every bit as important as its capabilities.
The infotainment system isn't quite such a success. It's a dated Volkswagen unit that's been updated with Bentley specific graphics and fonts, but it feels a little old compared to some of the latest systems.
There's also some issues with ergonomics and usability in places, but they're minor enough to be insignificant. Instead, owners will simply revel in the sumptuous surroundings, and that sensation doesn't wear off with time.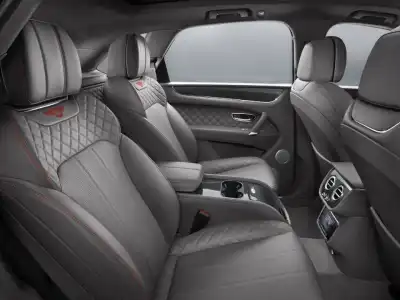 Space & Practicality
At well over five metres long, there's a lot of space available in the Bentayga. A seven-seat option is available for those with larger families although, as is often the case, the rearmost pair of seats are best suited to smaller children.
The middle row of seats (or rear seats on the five-seater) are spacious to the extreme. Legroom goes on forever, while head and shoulder room is exemplary, even with a panoramic roof taking up space.
The same is true at the front, where there are cupholders, huge door bins and places to hide a smartphone available too.
The boot itself isn't huge at 484 litres, but should suffice for most. Interestingly, it's possible to specify an extra boot-mounted option in the form of Event Seating. This is a panel that slides out from the boot that can be used as a bench, which is ideal for sporting events or an impromptu picnic. The boot lid acts as a shelter, and there are even lights to illuminate whatever nighttime activities that require temporary seating.
Ownership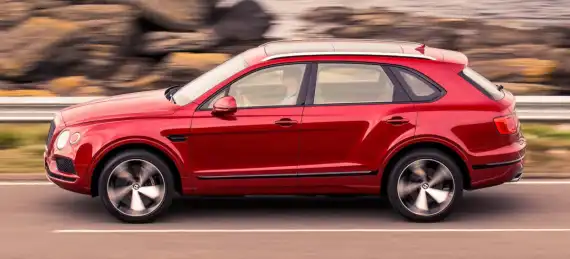 Running Costs
Look away now if you're of a sensitive disposition. The V8 model might be the budget version to the W12, but prices still start at £136,200. Add in official economy figures of just 21.7mpg, a car tax fee of £455, and a company car tax bill (where applicable) of more than £20,000 a year, and we've not even started on tyres (around £400 each) or servicing (from around £1,200).
Costs won't differ vastly for the Diesel, although fuel economy will be improved, and will only get worse for the W12.
Expected depreciation is a tad steep too, although the enormous options list and bespoke tailoring make direct comparisons difficult. Fleet experts Kee Resources estimate the V8 model will lose more than £60,000 of its value over three years and 30,000 miles.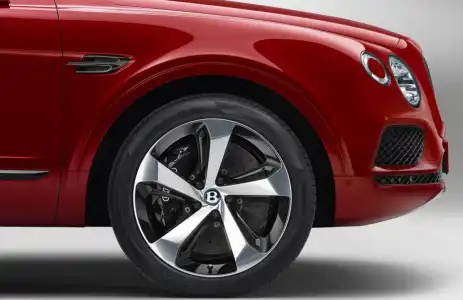 Quality & Reliability
Bentaygas are hand-assembled in Crewe, where it takes 13 hours to put all the pieces together. This should ensure perfect build quality, as its customers will demand. However, the relatively niche market for Bentley products means there's little in the way of statistics to prove reliability.
Anecdotally, everything is just fine, with buyers being very happy with the build quality and reliability. Most of the car is built using proven Volkswagen technology and parts, with seemingly bulletproof engines sitting ahead of tried and tested electronics.
Bentley backs its cars with a three year, unlimited mileage warranty. It's possible to extend that to as much as 12 years, for a suitable fee.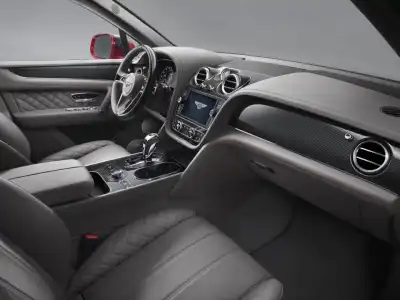 Safety & Security
Bentley is too small a brand for EuroNCAP to splash out on crash testing, but it shares the same platform as the Audi Q7 and Porsche Macan, both of which are five-star cars.
While the bulk of the car will protect passengers to a degree, it's avoiding accidents that arguably matters most. The Bentayga does have a suite of crash detection and mitigation technologies, but the likes of autonomous emergency braking with pedestrian detection, cross traffic alert, adaptive cruise control and traffic sign recognition are optional extras. The City pack and Touring pack that include these adds an extra £10,630 to the price tag.
Buy and save on quality approved and used cars