From £12,995
Pros:
Price

Good sized boot

Lots of legroom
Cons:
Small touchscreen

Seats are firm
More On This Car
Take one for a spin or order a brochure
Request a Fiat Tipo brochure
Request a Fiat Tipo test drive
Introduction
Fiat have gone down memory lane of late, their 124 Spider has made a comeback and now their 1989 Car of the Year, the Tipo is back for 2016 but is this new version good enough to take on the likes of the Ford Focus and Peugeot 308? We drove it on the UK launch to find out.
On The Road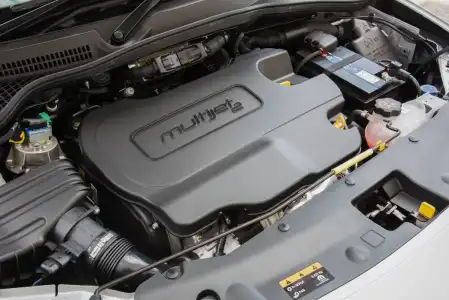 Performance
There was only one engine available to drive at the launch, the 1.6-litre MultiJet II diesel which produces 120hp with a punchy 320Nm of torque. Using a six-speed manual it works really well with the Tipo for nipping around the city or for longer stints at cruising speeds.
Fuel economy is really good with Fiat predicting it will achieve a combined 76.3mpg and will emit just 98g/km of CO2 so will cost nothing in road tax.
There is also a 1.3-litre MultiJet II diesel that offers 95hp with 200Nm of torque, so that as a combined package means surprisingly it has quite a bit of performance and that turbocharged engine note as with the 500s.
Three petrol options include a 1.4-litre producing 95hp, a 1.4-litre turbo petrol with 120hp and a 1.6-litre that works in conjunction with a six-speed automatic transmission that has an output of 110hp.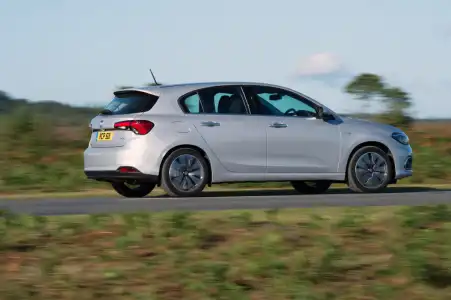 Ride Handling
If you're looking for a 'safe' car that gets you from A to B, be it city or motorway driving, then the Tipo does the job.
It's not the most fun hatchback to drive, steering needs a bit more feedback and although it's weighted well it lacks that driver-to-car connection. That being said it's pretty agile, there's some body roll but the ride is really pleasant with no harsh vibrations from rough roads.
There is also a city steering button to make the Tipo easier to manoeuvre around town.
Styling
There is some wind and road noise but coupled with the diesel engine we tried it can be quite gruff sounding when pulling away.
The seats are uncomfortably too firm; some people might prefer this but we didn't and even if there is lumbar support, we just couldn't get comfortable. The seats are also quite narrow and short in the leg.
The exterior of the Fiat Tipo, not surprisingly looks shades away from the Tipo of old, it has sweeping LED running lights surrounding a chrome grille with a sweeping roofline to the rear, which has hints of the Peugeot 308.
There are eight colours to choose from, seven of which are metallic and these will cost an extra £550.
In The Car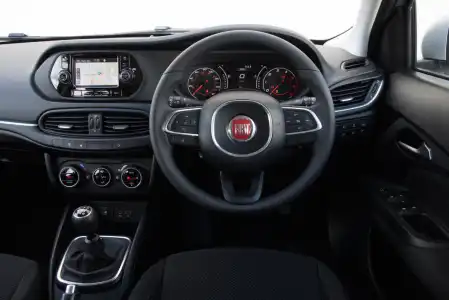 Behind the Wheel
What Fiat have done is design a cabin free from fuss, the instrument panel is clear and concise, there are three dials for adjusting climate in the centre stack and then a 5-inch touchscreen displaying navigation, DAB radio and bluetooth.
For the size of screen you get in rival cars this really is quite small and it doesn't make it that easy when using the navigation as the directions end up covering most of the map.
There are three trim levels available: Easy, Easy Plus and Lounge. The entry level Easy still comes with a decent level of standard equipment including body coloured bumpers and door mirrors, air conditioning, steering wheel controls and a tyre pressure monitoring system. Easy Plus adds fog lights, rear parking sensors, cruise control and electric rear windows, while we drove it in the Lounge spec which boasted a rear view camera, lumbar support for the driver, automatic climate control a chrome pack for exterior elements of the car and 17-inch alloys.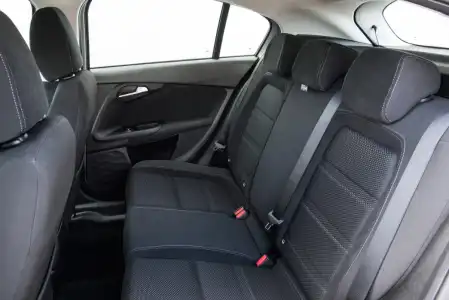 Space & Practicality
There is class-leading legroom and the curved roofline on the five-door helps with headroom space. There are drinks holders and a deep centred storage between the front seats plus a compartment for a phone - which is ideal to stop it rattling around the car.
The boot holds 440-litres with the station wagon an extra one hundred litres bigger, compare this to the Ford Focus which is 316-litres and it dwarfs it. There is a nifty adjustable floor which is practical should you need to separate items in the boot and the rear seats also fold down.
Ownership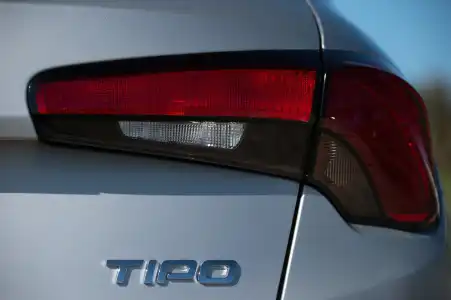 Running Costs
Prices start from £12,995 for the Fiat Tipo hatchback and simply it goes up in £1,000 increments for the higher specced trims and more powerful engines. Gone are the days of getting confused about the difference in price between each one. The larger Tipo station wagon starts at £13,995 and the business trim, Elite, costs £16,995.
It comes with a two year warranty and a third is added by a Fiat dealer.
It is a lot cheaper than rivals, the Peugeot 308 is from £15,930 and the Ford Focus is £16,445, so if you're in the market for a practical, no fuss hatchback then the Fiat Tipo is definitely worth considering.
Quality & Reliability
With silver matt and faux leather finishes, there is some plastic trim on the doors and centre stack which has a cheap look about it.
The exterior has lashes of smart chrome on the door handles, front grille and window surrounds on the Lounge trim to make it look quite stylish.
If we were to base reliability of Fiat models from over 20 years ago then it wouldn't be fair and although they've improved they still could do with improvements to battle with the top manufacturers.
The Fiat Tipo though has already got an accolate and was awarded The Best Buy Car of Europe in 2016 by Autobest.
Safety & Security
There are no results as yet in the Euro NCAP tests for the Fiat Tipo but we expect it to get the full five stars as it features six airbags, hill hold assist, a tyre pressure monitoring system and a spacesaver spare wheel in the entry level Easy trim. Rear parking sensors and cruise control comes on the Easy Plus, while the top level Lounge features a rear view camera and a visibility pack which has rain and dusk sensors plus a dipping rear-view mirror.
There are the options of Adaptive cruise control and Full Brake Control which will brake the Tipo in an emergency.
More On This Car
Take one for a spin or order a brochure
Request a Fiat Tipo brochure
Request a Fiat Tipo test drive