From £13,025
Pros:
Stylish exterior

Plenty of kit

Spacious front seats
Cons:
Rear seats can feel cramped

No steering feedback

Expensive even though well-equipped
Buy and save on quality approved and used cars
Introduction
Not just a 3-door i20 hatchback, this is the 'i20 Coupé'. Notice the redesigned front grille, sporty side skirts and striking C-pillar. This is Hyundai's attempt at targeting a younger market who are currently driving around in 3-door Corsas and Fiestas and it certainly has the looks, but does it have the guts?
On The Road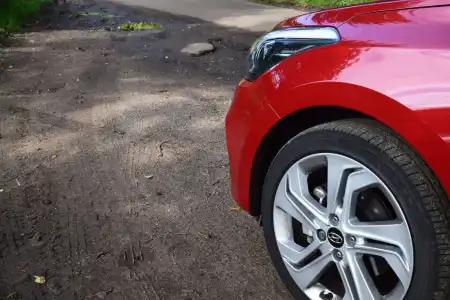 Performance
As 3 cylinder, 1.2 litre turbo units go; the one fitted in our 120PS Coupé was a real treat. There's plenty of torque to whoosh you away and you'll be pleasantly surprised with the power if you're stepping into an i20 Coupé from an older 1.2litre hatchback. It's not the type of car you're going to get blistering acceleration out of, and it doesn't compete with the likes of the Fiesta ST or 208 GTi in terms of performance, but it occupies a fun middle ground. The Coupé is genuinely enjoyable to drive through town at zippy, but not licence-losing, speeds and the turbo is good fun to play with.
The i20 Coupé does let itself down through the steering wheel ever so slightly. The steering is incredibly light, which is good, but when you're taking it through the bends you don't really get any feedback from the road whatsoever. This would be a far bigger problem if the i20 coupé did have hot-hatch levels of performance; but it doesn't, and it doesn't claim to be a pocket-rocket, but it is something worth bearing in mind.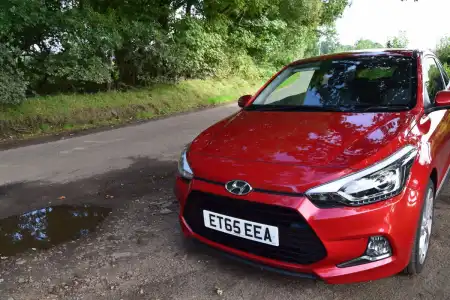 Ride Handling
Happily we can report the i20 performs valiantly in this category. There is very little body roll in the corners and the car feels planted and solid. As mentioned the steering wheel is frothy and this works wonders when bay-parking or negotiating tight corners in the central business district. Ok it won't make you feel like a god in the bends due to the numb feedback through your fingertips, but the car stays pointing in the direction you want and you don't feel like the front wheels are going to understeer away from the road.
The coupé makes light work of road blemishes and has a far softer ride than some premium competitors, like the Audi A1. On it's day to day duties the i20 coupé will not let you down.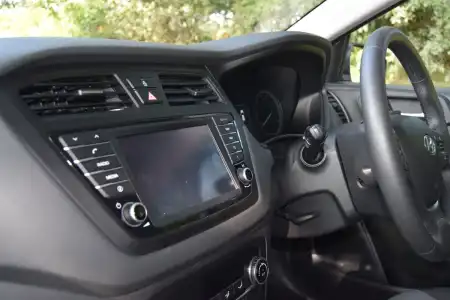 Styling
This is an area where Hyundai have come on leaps and bounds in the last 10 years or so. It was easy to dismiss the Korean manufacturer in, say, 2006, for their plastic interiors and budget build quality. All this has changed. The Hyundai brand as a whole is now one you can't dismiss for 'tacky' reasons, as they just aren't valid anymore. The whole dash of the i20 coupé is made of a nice, soft-touch plastic which really shows the lengths Hyundai are going to to ensure they're competitive in a heated marketplace.
In The Car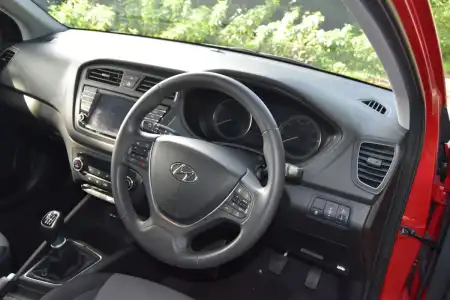 Behind the Wheel
Once inside the i20 coupé you get a very basic layout to operate around. There's not huge amounts in the way of fancy technology and the i20 coupé shares the same interior as the 5 door hatchback.
Go for the Sport Nav model, like the one we had, and you get a clever Sat-Nav screen which flicks to a reversing camera. This unit is particularly easy to use and works well, even the buttons surrounding the screen are well dampened and feel rather premium.
I'd go as far as to say that the seats in the i20 coupé are more comfortable than the Fiesta and the Corsa, but that's rather subjective. I liked the black and grey styling on the seats though, which distracts you from the fact they are cloth with no option for even half-leather.
The dash is made largely of black plastic but you can spec a striking orange colour if you like, at no extra cost. The plastics aren't scratchy though, in fact they're rather nice to touch which goes some way toward showing just how much Hyundais have come on in the last 10 years.
Space & Practicality
The i20 coupé would have a bigger boot than the 5 door hatch if it weren't for the compulsory space saver wheel. You do still get a nice and healthy 311 litres to play with and in this segment we generally say anything over 300 litres is plenty. Seats folded flat this goes up to 986 litres which is properly spacious.
If practicality is of primary concern for you then you'd probably be better off getting the 5 door. The front seats are a bit awkward to fold forward when gaining access to the rear seats. You've also got to be careful that you don't bump your head on the seatbelt-arm when entering the back. It's a nice feature that brings the belt to reaching distance if you're sat in the front, but must be folded down when you're clambering into the rear. Annoyingly, you have to reset the front seats after you've folded them forward, as they don't click back into their previous position.
If, however, you scarcely have people in the back seat then you'll find there's plenty of room in the front seats and you'll have few qualms over just how easy the car is to live with.
Ownership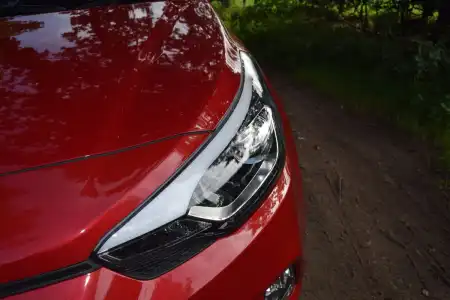 Running Costs
You can keep the running costs reasonably low if you drive the i20 coupe correctly. MPG figures from the manufacturer suggest that 59-69mpg is achievable. We couldn't quite get near those figures, thanks to spirited driving on b-roads, but we have no doubt you'll get over the 50mpg mark on a motorway run - cruise control will help.
Around town I achieved a bang-average 35mpg, similar to that of an eco-boosted Fiesta or equally powerful Corsa. Not bad at all then, really.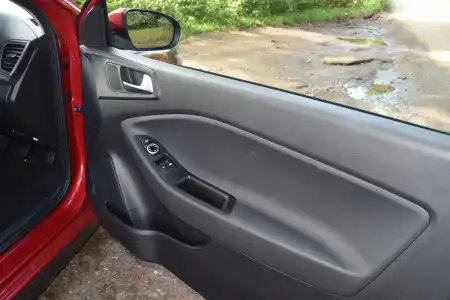 Quality & Reliability
The whole of the Hyundai range currently shows real longevity in terms of materials used and build quality. Hyundais have always been reliable due their simplistic nature but as their cars have progressed and become increasingly more complex, the Koreans have done an excellent job of maintaining their solid reliability record. Evidence of this is the attractive 5 year warranty which is given to every single car Hyundai make. This shows they really have a lot of faith in their product and they're willing to cover the costs just in case anything were to go wrong. You also get five years of breakdown cover too, how's that for peace of mind?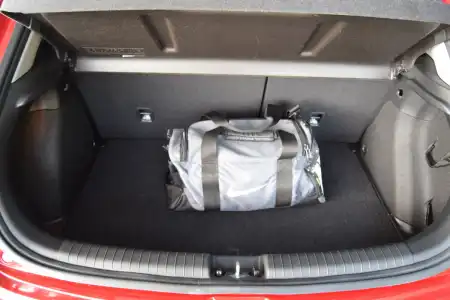 Safety & Security
Electronic stability control, 6 airbags, 5 stars on the NCAP safety test, hill start-assist, tyre pressure monitoring, the list goes on… You get loads of safety kit with the i20 coupe which is great for young drivers and worrying parents.
Buy and save on quality approved and used cars