Pros:
Sophisticated and comfortable

Five-star safety

Stunning performance
Cons:
High insurance costs

High company car tax band

Watch your speed!
More On This Car
Need more information?
Request Dealer Contact
Introduction
If you love splendour, you'll like this burly contribution from Mercedes-Benz.
The Merc GLE Coupe doesn't know what "understated" means. It doesn't need to. After all, why buy a motor of this size if you don't want people to take notice of you?
The car's appearance will split opinion. It's like looking at a certain famous, liberal-nosed, French actor: some women faint, other's flush at the sight of him. But whether you think the GLE is good-looking or gruesome, it's definitely captivating.
So, what exactly is the Mercedes-Benz GLE Coupe all about? Well, it's the German marque's answer to super-SUVs, like the Range Rover Sport, Porsche Cayenne, and BMW X6.
The mighty machine contains either a 3.0-litre six-cylinder diesel in a couple of forms, a diesel hybrid and a mild-hybrid.
We took the 330PS 400d oil-burner for a drive to find out more.
On The Road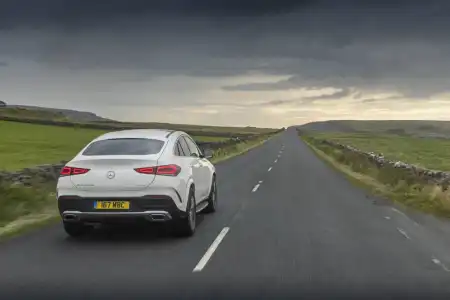 Performance
The 3.0-litre engine in the GLE Coupe 400d is a beast, hauling the diesel-propelled SUV to 62mph in just 5.7 seconds. And at 149mph, the top speed is way more than enough for driving in the UK.
All four wheels are driven via a nine-speed automatic transmission that switches cogs faultlessly - for most of the time. The Merc only becomes a little averse to move the gears in a southbound direction when you squeeze the life out of the accelerator pedal. That said, like practically all nice-sized turbo diesel lumps, you don't need to work the 400d like a dog to mine the most from it. There's a fulfilling wedge of pull a long time before you get to the red line, so prodding the engine further than 4,000rpm is nonsensical.
Around traffic-choked areas, the GLE-Class is gracious to drive for such a sizeable SUV, although there's no concealing its true bulk. It's also a magnificent motor to spend all day in - soaring along motorways in grandeur.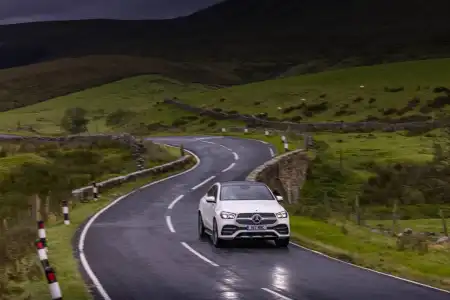 Ride Handling
On the move, body roll is not perceptible - which, considering the mass of the Merc GLE, is a feat of engineering in itself. The four-wheel drive system provides oodles of traction, too, so the Benz is safe, as well as talented at providing driving enjoyment.
You can refine the steering and acceleration response, and you can even alter the air suspension at the touch of a button. For example, the Stuttgart company's "Sport" setting just ups the ante a bit, providing a weightier steering response and a more "on-rails" like experience through bends.
But, if you don't want your passengers being sick, the 400d Coupe is best left in its normal "Comfort" mode. Here, the car is in its "natural" state, allowing you to control its potency in a more considered way. At the same time, the steering guides the car along twisty tarmacadam fluently, rather than frantically.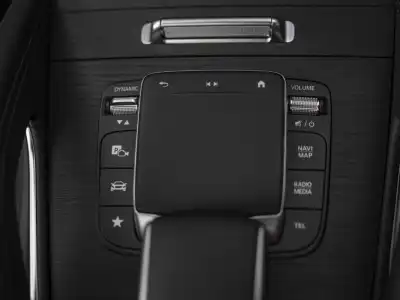 Styling
Mercedes-Benz has ensured the GLE is a refined car, and that means insulation has been incorporated for a carefree experience. Even if you make use of the Benz's brawn, you can't help but revel in the German SUV's swanky surroundings.
Undeniably, the GLE matches the E-Class when it comes to having a cabin that only just stops short of a Bentley. The interior is so thoroughly assembled it feels like it's been shaped from sandstone - yet it's so restful.
The air-suspension, as fitted to our car, conceals the fact that you're motoring around on large alloys by sopping up even the worst potholes.
There's just one price to pay for the impressively oversized wheels - and that's a bit of additional noise. This is only really evident at motorway speed - but joined with 70mph wind blast around the wing mirrors, the still of the otherwise muted cabin can become endangered at times.
In The Car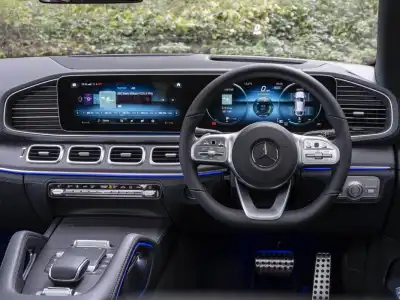 Behind the Wheel
The cabin of the new GLE shares many features with other Mercs, with a noticeable accent on the athletic aspect. The cockpit with a couple of big screens and the dramatically shaped instrument panel is pleasing to the eye. The seats offer excellent lateral support, and the sports steering wheel with a nappa leather edge is a delight to hold.
The high set centre console and the dominant grab handles leave you in no doubt you're in an SUV. But with the high-quality styling and impressive ergonomics, these features are fitting for the environment.
Indeed, The GLE 400d Coupe is a well-furnished, fine-driving car. The automatic gearbox and engine are nothing short of faultless; the steering response and handling are bang on – and even the erudite switchgear takes some beating.
You could contend that the Porsche Cayenne has a cooler emblem and that the Range Rover Sport is more of a pure-bred. And you could even argue that the BMW X6 has more kerbside charm. But the Cayenne is not as arresting - and everyone seems to drive a Range Rover Sport. The same goes for the BMW. No, the Mercedes-Benz is one rung higher up the hierarchy of "different". And that's good - especially when you take into consideration that the Range Rover and Porsche typically have a steeper list price.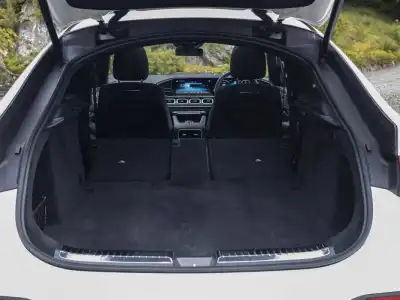 Space & Practicality
The model will take five adults, no worries - and despite the fact the Mercedes-Benz on test here is a coupe, rear passenger head and legroom is fine. Only six-foot-tall people, upwards, will be vaguely unsettled by the low-slung roofline. Oh, and it's worth noting there isn't a seven-seat option in case you were wondering. There's a third row in the standard non-coupe GLE SUV, though.
There are lots of areas inside the car to store things, and at 600-litres, the room in the load area is good, too. There's plenty of space for a child's buggy and the weekly shop, but the load lip upsets things a tad. Why? Because it makes the lifting of hefty items into the boot more of a hassle than it should be.
Ownership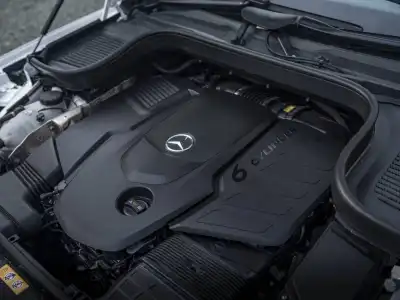 Running Costs
As we've already told you, the Mercedes-Benz 400d GLE Coupe packs a whopping 330PS, and it comes with lashings of torque - 700Nm, to be precise. Despite this incredible pulling power, the German automaker says the diesel will still do over 38mpg combined. Furthermore, you'll easily squeeze 500 miles from its tank. Diesel motors are still good in many ways, then, right?
CO2 emissions are just as impressive for such a potent SUV, measuring 193g/km. Mind you; this still places the 400d diesel in the highest company car tax band. What's more, don't expect a low insurance group rating - the car fits into insurance group 49E.
The GLE 400d 4Matic AMG Line Premium, as driven by us, will set you back around £783 per month on a personal lease or £652 on a business lease right now. I don't know about you, but that's more than my monthly mortgage payment. Blimey! Still, that's what you'll pay - and you'll probably fork out more for rivals if your heart is set on a premium SUV.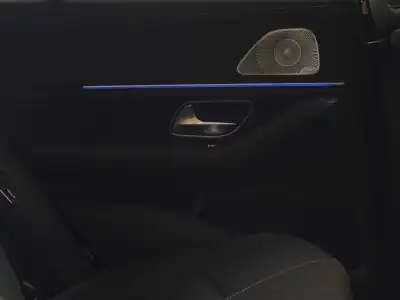 Quality & Reliability
The latest GLE-Class' interior and exterior build-quality are as robust as you can get. It's amongst the élite, and Mercedes-Benz has an outstanding reputation for making great cars.
Well cared for Benz's have few faults, but ensure if you purchase used that the GLE comes complete with a comprehensive service history. Why? Well, imperfect Mercs can be exorbitant to be put right.
A three-year/unlimited-mileage warranty adds reassurance when you buy new, though. So, with heaps of Merc dealers across the United Kingdom, if something does go "pop", you won't have to drive far to get a professional to sort the issue with proper Mercedes-Benz parts. And, by the way, if things do go wrong, the culprit is usually the electrics.
Although the guarantee covers repairs caused by manufacturing defects, it doesn't cover the cost of accidental damage, wear and tear or maintenance.
It's also worth remembering that, for a sensible cost, you can boost the cover on your GLE with an extended warranty.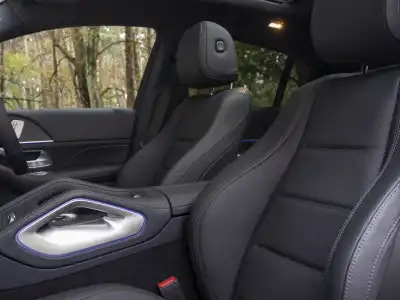 Safety & Security
Safety plays a massive part in Mercedes-Benz's reputation, so the GLE is brimming with kit to ensure you and your fellow occupants keep out of harm's way. There are airbags all over the place, Isofix child-seat anchoring points, a tiredness detection system and collision assistance features, to name but a few. It'll come as no bolt from the blue to learn, then, that the GLE achieved the top five stars in Euro NCAP crash tests.
As for security, well, for over 80 years, Mercedes-Benz has been producing cars capable of protecting their occupants against every kind of attack. But in terms of not being stolen, the GLE now has significant improvements to its anti-theft system. For instance, the Urban Guard package comprises interior monitoring, tow-away protection, theft and parking collision detection along with an alarm siren.
Even better, Urban Guard Vehicle Protection Plus contains a tracker system for ascertaining the position of purloined motors. This technology makes it possible for you to get your GLE back (with the help of the law enforcement), even if the tracking function has been put out of action.
More On This Car
Need more information?
Request Dealer Contact