From £79,995
Pros:
Practical everyday car

Unreal levels of grip

High quality materials throughout
Cons:
Rear seats are cramped

Running costs
More On This Car
Take one for a spin or order a brochure
Request a Nissan GT-R brochure
Request a Nissan GT-R test drive
Introduction
The Nissan GT-R is the sports car that has been around since 1969 when it was known as the Skyline GT-R and proved to be popular both on road and on track.
When the GT-R was launched in 2007, no longer as part of the Skyline family, the success continued and with Nismo also having a hand in putting their extensive motorsport knowledge into an iconic car.
So apart from a redesigned front end for improved aerodynamics, what else does this 2017 GT-R offer?
On The Road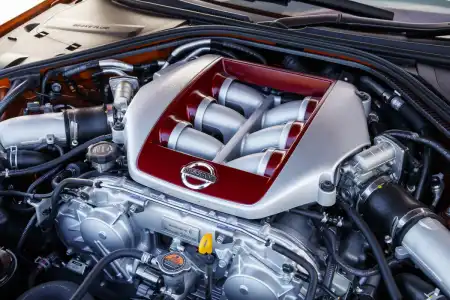 Performance
If you're looking for practicality teamed with performance then you can't go wrong with the Nissan GT-R. With a 20PS increase for the 2017 model the award-winning 3.8-litre V6 turbocharged petrol engine now produces 570PS with a whopping 637Nm of torque. A six-speed dual-clutch automatic gearbox means you only have to nudge the throttle meaning power is immediate; it's definitely no slouch.
There are various driving modes: R for plenty of performance, Normal for day to day, comfortable driving and an Off mode which will turn off the stability control...which should remain a button you should never touch, unless you take it on a track.
There's a Nismo version which uses an engine from the GT3 racecar producing 600hp, but there's a hefty pricetag to match.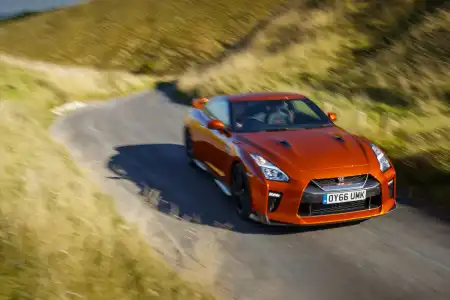 Ride Handling
When we first got to drive the GT-R it was back in 2012 and even then it had so much grip, the 2017 version has even more so taking it on track at the fast Thruxton circuit showed how capable it is. You can throw it into the first corner and just keep pushing it without the fear of losing the rear end. Even when you're instructed to hammer on the brakes coming into the tight chicane at the end of the lap it just reacts to steering so positively that it makes for a track car from another world. The Track Edition is even more exciting, the ride is obviously firmer and there is even more levels of grip from the four-wheel drive, so not surprisingly it suited Thruxton, leaving you to attack the kerbs and push it right to the GT-R's limits.
But how does it fare on the open road?
For a start there is a comfort setting to eliminate any jolts from rough road surfaces adjusting the shock absorbers for a smoother ride.
At times though it did feel like the steering could have been a bit heavier to provide more confidence in its ability on country lanes, but with revisions made to the stability and handling, it still performs well.
Styling
This is an area which Nissan have succeeded at, they've had to produce an 'everyday' car so seats give plenty of support, but also high levels of comfort, so after a long journey you won't be walking around clutching your back when you get out of it.
Not surprisingly, the engine noise does filter into the cabin, but when it's a lovely sounding V6 there aren't any complaints from us. Nissan have reduced cabin noise with an acoustic glass windscreen and sound deadening. There is even a button to control any external exhaust volume, just in case you don't want to wake the neighbours on that 5am airport run.
In The Car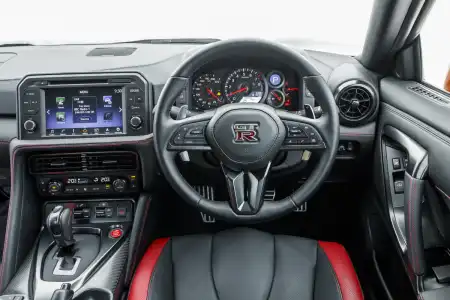 Behind the Wheel
It is so often with Japanese cars that interiors look like they'll date really quickly, the GT-R still has that element with the instrument panel and even though they've reduced buttons in the cabin by half, the centre stack layout still looks a bit cluttered.
There is now an 8-inch touchscreen which features navigation, media, phone connectivity, a colour reversing camera and plenty of car information including G-Force, cornering and steering data - ideal if you do happen to take it out on track. The display can also be managed using a rotary control.
There are three trims: Pure, Recaro and Prestige, with entry level Pure offering a Bose sound system with 11 speakers, suede and Alcantara seats and interior, NissanConnect navigation and entertainment system, 20-inch Y-spoke forged alloy wheels and the titanium exhaust with open valve system.
Recaro basically adds sports leather seats and interior while Prestige has a choice of coloured leather seats and interior.
The Track Edition features a carbon fibre rear spoiler, Nismo GT500 forged lightweight alloy wheels and a DampTronic suspension, while the GT-R Nismo benefits from the navigation and entertainment system with NISMO IT, which lets you download telemetry, carbon fibre backed Recaro bucket seats, bumpers, a racing rear wing, boot lid and side skirts, while the interior has an Alcantara dashboard, roof lining and steering wheel.
Space & Practicality
The Nissan GT-R has always been more practical than some sportscars, it does seat four, OK rear passengers won't have loads of legroom and yes the rear seats aren't that large and more suited to children but the likelihood of using them on a regular basis is probably not much.
The boot is actually quite large and deep, a lot more practical than the Audi R8, expect it to hold a few suitcases and holdalls.
Ownership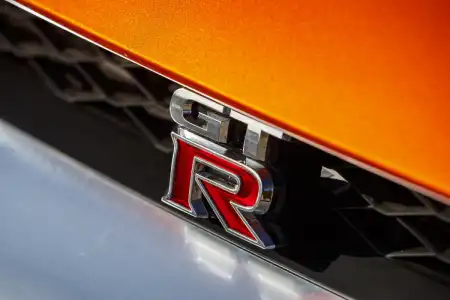 Running Costs
The Nissan GT-R in the entry level Pure spec is £79,995, while the Track Edition is £91,995. When the rival Audi R8 costs £119,520 then you get a lot more for the money and you're buying into the rich heritage of the GT-R family.
The GT-R Nismo is priced from £149,995 which eye-wateringly high will still have its buyers but it will be an exclusive club.
Running costs won't be good, you'll be lucky to get around 23.9mpg that Nissan claim it will achieve but that's no real surprise. With 275g/km of CO2 then it will fall into tax band M and cost £1,120 for the first year and £515 thereafter.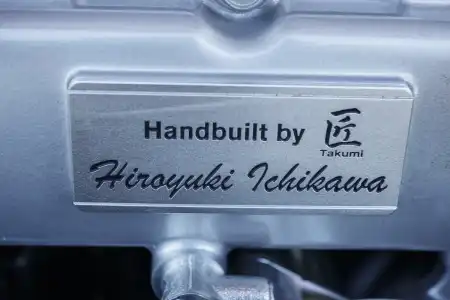 Quality & Reliability
With a full leather interior and the new tan colour added to the interior lineup the cabin is as premium as the exterior, hand-crafted materials like the carbon fibre-esque inserts really do make it feel a special car. For me, the suede and alcantara add that refined sporty feel. The engines are hand built by just five master craftsmen in the world.
When Nissan use the GT-R successfully in the motor racing arena such as in the Japanese Super GT Championship then it's likely that reliability will be good on the model and the manufacturer seems to do quite well across its model range.
It's also accumulated quite a few awards since 2007 from Top Gear, Autocar and EVO magazine.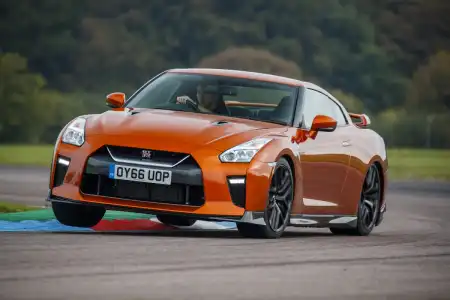 Safety & Security
With front, side and curtain airbags passengers will be well protected and driver assistance systems include automatic led headlights, a tyre pressure monitoring system, traction control, hill start assist and Nissan's Vehicle Dynamic Control which keeps an eye out for any oversteer and understeer and will apply the brakes to the specific wheels so you're always in control.
Keep pesky thieves away from the Nissan GT-R with an immobiliser and an alarm system, but you won't have it parked for long as you'll want to be driving it...
More On This Car
Take one for a spin or order a brochure
Request a Nissan GT-R brochure
Request a Nissan GT-R test drive