Pros:
Impressive interior and exterior looks

Competent engines

Great fuel economy
Cons:
The infotainment system isn't great

Not much space in the back

Handling is not very sporty
Introduction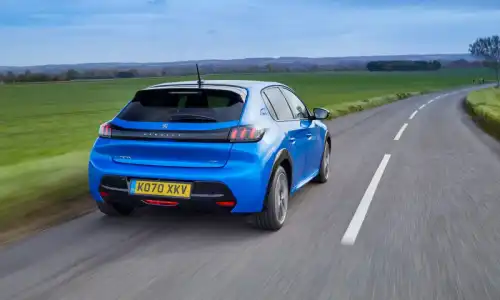 Peugeot's 208 has been around for nearly a decade now. However, when it was first launched, nobody took all that much notice, even though it had a lot of potential.
More than nine years on and, though not many would believe it, the 208 has managed to earn a serious reputation for its quality.
We're looking at the top-of-the-range model, the GT Premium trim. It includes, well, all the trimmings.
You get 17-inch alloy wheels, rear parking sensors, Peugeot 3D i-Cockpit, a 180-degree reversing camera, automatic air conditioning, four USB sockets, Alcantara and cloth upholstery, and a 10-inch touchscreen.
The car also comes with 3D SatNav, Apple CarPlay/Android Auto, a DAB radio, Bluetooth, full LED headlights with Smartbeam assist, GT badging and styling, as well as keyless entry and go. In addition, you get adaptive cruise control (which can automatically bring you to a halt and set off again when required). All those with automatic gearboxes also get lane-position assist.
In terms of power, there are three options.
First up is the two petrols. The PureTech 100 is a 1.2-litre three-cylinder engine producing 97PS and comes with a six-speed manual gearbox. The PureTech 130 is the same 1.2-litre engine but uprated to 129PS with an eight-speed automatic.
There is also an all-electric plug-in version with 136PS.
On The Road
Performance
We're testing the 129PS engine. In terms of speed, it's nothing ground-breaking, but it's got decent acceleration off the line – 0-62mph is dealt with in a reasonable, if not overly brisk, 8.7-seconds. But, if you're not burying your foot to the floor, it doesn't feel out of place in stop-start traffic.
At no point does it feel like it needs to be thrashed to get performance out of it. Anything you ask of the car is delivered without its heart rate increasing. Motorway cruises are a doddle, and it feels utterly untroubled at higher speeds.
Given the higher-spec engine comes with an eight-speed automatic, it does sometimes seem as though there's too much choice. The car constantly changes gear, especially at lower speeds as you navigate your way through queues.
Although the engine is excellent, it is overkill given the car's characteristics and not worth the extra money. Plus, the resulting hit to fuel economy isn't great. On the other hand, the 97PS PureTech 100 engine is surprisingly punchy given its small amount of power and should suffice for most drivers.
The electric version is excellent, too, with good performance. It is well worth considering, even if you aren't specifically looking to make the jump to electric vehicles. This could be the time to take the plunge.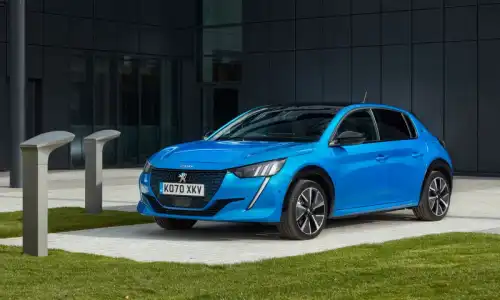 Ride Handling
The 208 handles very well, feeling quite soft – even on the larger 17-inch alloys on our test car.
The ride comfort is spot on, although given this is the GT Premium trim, we expect those looking for sports performance to be a little disappointed.
In the corners, the body roll isn't that well controlled. As a result, it understeers a bit, which wrecks your confidence in taking bends at a pace.
It isn't a sheep in a wolf's clothing by any means. Despite the aggressive looks and sports styling, it's far more of a comfortable cruiser than a hot hatch.
The electric version is less comfortable as the suspension's been stiffened to offset the extra weight of the batteries. But it shouldn't trouble your spine, even on longer journeys.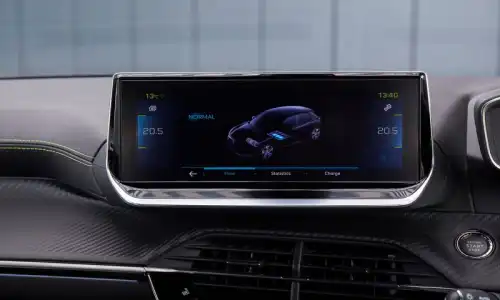 Styling
The Peugeot 208 is a beautiful car with bags of personality.
At the front, you get a large, mean black grille with claw-like headlights. They are made up of three vertical light arrays on each side, extending to the bottom.
Around the side, there's an indentation towards the bottom of the doors to accentuate the side skirt.
The back features taillights built into a panel that stretches across the entire width of the boot, part of which features Peugeot lettering, along with the badge just above it. A black rear diffuser protrudes from the bottom, with twin tailpipes on the right-hand side, while, at the top, a black roof spoiler hangs over the back window.
In The Car
Behind the Wheel
The interior is surprisingly funky and about as far from a stereotypical Peugeot as you could get. However, we'd have liked to see more chrome or aluminium to make it less monotonal.
Nevertheless, there's a cockpit-like feel about it, with an angled dashboard and a flattened steering wheel along the top and bottom.
The 10-inch touchscreen sits on the dashboard, slightly angled to face the driver. The screen is crisp and clear, although the buttons aren't that easy to use without taking your eyes off the road. The 3D digital dials are a joy to look at – they're clear and informative.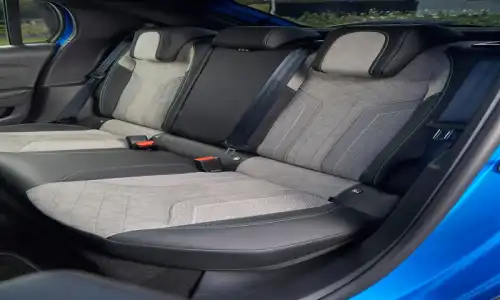 Space & Practicality
There is a lot of space in the front, and the driver is helped by a good amount of seat and wheel adjustment.
In the back, it's a different story, though. First, there isn't a lot of legroom, which will be a disappointment for taller passengers. What's more, sitting three adults in the back won't be comfortable, especially for longer journeys.
There's also an option for a panoramic glass sunroof. This sounds nice, but it cuts into the available headroom considerably. So, this is worth bearing in mind if you're going to be regularly transporting adults in the back.
There are a couple of cupholders up in the front but none in the rear. The front door bins are generous but less so in the back. The centre console has a decent amount of storage space, too, although the glove compartment is on the small side.
Boot space is 311-litres, expanding to 1,106-litres with the rear seats folded down.
Ownership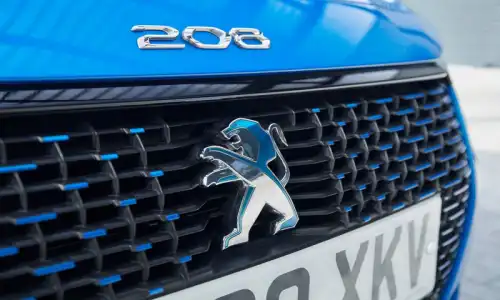 Running Costs
Our car has the more powerful PureTech 130 engine, which produces 122g/km of CO2 and will do an impressive 51.9mpg.
The less powerful PureTech 100 produces 117g/km CO2, managing up to 56.7mpg.
Emission-free driving is possible with the electric version, which will go from empty to full after a seven-hour charge on a 7kW home charger.
If those don't suffice, then the entry-level Allure Premium trim is the only one with the 75PS 1.2-litre petrol engine available (119g/km CO2 and up to 55.6mpg). At the same time, the diesel is available on all other trims apart from GT Premium (107g/km CO2 and up to 73.6mpg).
You'll get a three-year, 100,000-mile warranty with the car.
Servicing costs are reasonable, and a decent ballpark will be around £200 for a full service, including an MOT.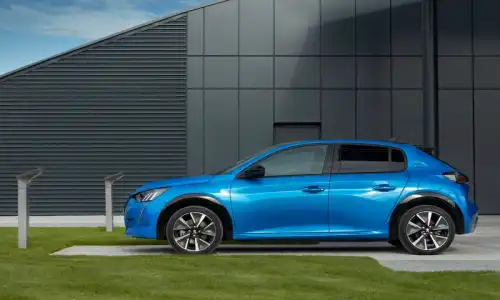 Quality & Reliability
We know what you're thinking… "But it's a Peugeot!"
Yes, that bit is true. But it's also true that it won Car of The Year a couple of years back. And, in recent reliability surveys, Peugeot has often outperformed BMW, Audi, Mercedes, Jaguar and Porsche, to name a few.
The car feels well built. A lot of resources have been put into the performance of the engines, and the attention to detail in the cabin is very noticeable.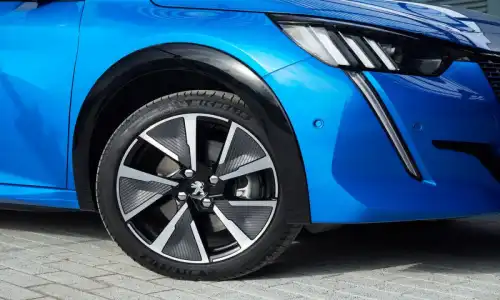 Safety & Security
The Peugeot 208 was tested by Euro NCAP in 2019 and earned a four-star safety rating.
It scored 91% for adult occupants, 86% for children, 56% for pedestrians and vulnerable road users and 71% for safety assists.
Standard safety equipment on the GT Premium includes a reversing camera, rear parking sensors, adaptive cruise control, Active Safety Brake and lane-keep assist.
If you are looking at other trims, it's worth noting that not all of these come as standard elsewhere, though some can be added as optional extras.

Summary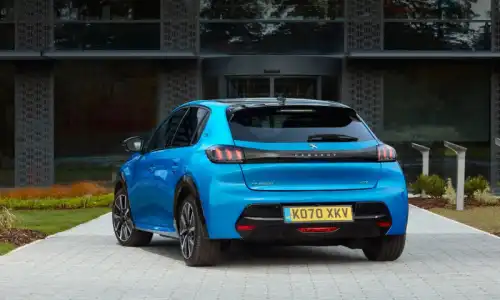 The Peugeot 208 GT Premium is superb and outperforms expectations.
It is one of the best small cars on the market, with a superb interior, great ride comfort and refined, economical engines.
We're not convinced it's worth the extra money for the GT Premium trim, though. Even without options fitted, it's over £5,000 extra to buy outright compared with the base price of the entry-level Active Premium trim, which looks just as good.
Those who want the top-of-the-range trim for its apparent sporting prowess will be disappointed. It is not that fun to drive, and the handling is more geared towards a comfortable cruiser.
As a result, the higher-powered engine is unnecessary, too – and the surprisingly capable 97PS engine will more than meet most needs.
The all-electric version is excellent, too, and is worth considering if you want ultra-low running costs. However, those who want a diesel will have to look at the other trims.
But make no mistake. This is a very good car and a worthy contender for just about any rival on the market.