Price: From £24,995
Pros:
Packed with safety technology as standard

Mightily impressive off-roader

Improved stability
Cons:
Only one transmission

Quite a lot of engine noise in cabin

No diesel options
More On This Car
Take one for a spin or order a brochure
Request a Subaru XV brochure
Request a Subaru XV test drive
Introduction
Subaru are huge in the Nordic market and with UK figures showing that just over 2,500 were sold last year, can Subaru start to make more of an impact here with their all-new XV?
Subaru aim to be the UK's fastest growing car brand in 2018 so to see how they plan to attack this, we tested the model during an action packed day at Cotswold Airport near Kemble, so what did we think of it?
On The Road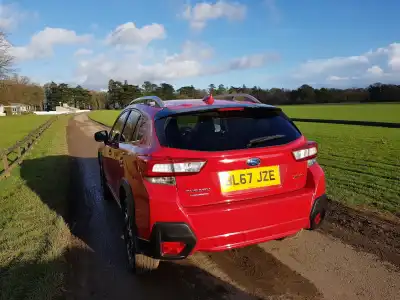 Performance
The Subaru comes with two engines, a 1.6 and a 2.0 litre petrol, the latter producing 156PS with 196Nm of torque giving it a top speed of 120mph to get it from 0-62mph in 10.4 seconds.
It emits 155g/km of CO2 so will cost £500 for the first year but with the 1.6-litre delivering 114PS and 145g/km of CO2, running costs will also be on the high side.
It's disappointing that there are no diesel options and there's also only one transmission, Subaru's Lineartronic which has been designed with it's off-roading capability in mind. Paddle shifts are available on the 2.0-litre version if you want to be more in control.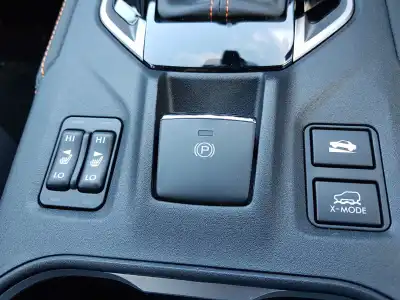 Ride Handling
Based on their new Global platform there have been improvements made to the overall ride of the XV and it was noticeable in some tests we did with the outgoing version against the all-new model. Driving in and out of cones it was noticeable how rigid and stable the all-new version felt, certainly giving you more confidence with its agility and handling plus it was very good when having to do an emergency stop and rapid change direction.
Naturally we took it off-roading on a very demanding course. Subaru had even made it rain the day before so it was thick of that mud you think you'll definitely get stuck in, but with their all-wheel drive system and the bonus of the X-Mode button to give you even more traction in unruly conditions, it took to it like a duck to water. When they mentioned that a Land Rover had got stuck and the XVs hadn't, then it become clear how good this model is when faced with the near impossible.
It also comes with Hill Descent Control which once you've set your speed to approach it, you can cleverly take your foot off the pedals and it will keep to the set speed.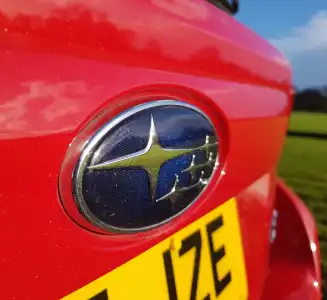 Styling
What was noticeable was how noisy the 2.0-litre is as you get it up to speed and it's this with a combination of road noise that makes its way into the cabin.
Subaru have designed the all-new XV to look sportier than the previous generation; more sculpted and rugged looking, certainly on a par with other new compact crossovers that have been launched recently.
It comes in four new colours with standard being Crystal White Pearl and Pure Red, Quartz Blue Pearl, Ice Silver Metallic, Dark Grey Metallic and Cool Grey Khaki (which only comes on the 2.0-litre).
In The Car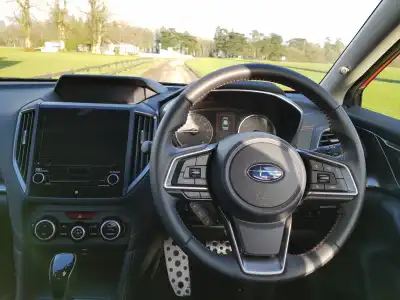 Behind the Wheel
Drivers benefit from good all-round adjustment to the seat and steering wheel while visibility is good even considering the narrow rear window.
The leather trim in the Premium specficiation is accentuated by a vivid orange stitching which features on the seats, doors and gearstick.
A black gloss, 8-inch touchscreen is easy to use with dials and buttons rather than relying on a motion sensor. New to the XV is smartphone connectivity through Android Auto and Apple CarPlay.
There's also an information screen above the touchscreen which displays fuel economy, temperature, maintenance details and driving conditions - in X-Mode it shows a diagram of how the all-wheel drive system is working.
With just two trim levels, SE and SE Premium, there is plenty of equipment on the entry level including the touchscreen, LED headlights, keyless entry, X-Mode and their Eyesight safety technology, while SE Premium adds leather seats, a sunroof, an eight-way power adjustable driver's seat and navigation.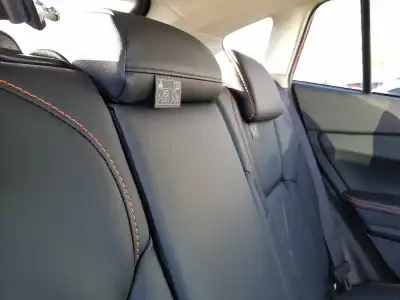 Space & Practicality
The Subaru XV is longer and wider than the outgoing model, but it still seems very 'hatchback' in proportions so it's not overly roomy in the back if you were looking to fill it full with passengers, although legroom isn't too bad.
The boot holds 385-litres falling short of the 430-litres offered up in the Nissan Qashqai and with 60/40 split folding rear seats this can be increased for extra space. The boot is narrower due to the wheel arches eating into the space, so it's not the most practical for size and shape.
There is plenty of storage around the car including door pockets that can hold bottles, a centre armrest cubby hole, cup holders up front while there's some space under the centre console to store your phone.
Ownership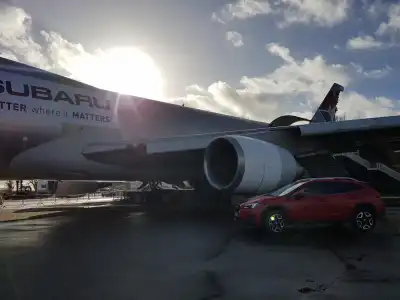 Running Costs
The all-new Subaru XV is priced from £24,995 for the 1.6-litre SE with the top level 2.0-litre SE Premium coming in at £28,495. Both include a five year/100,000 miles warranty.
Subaru have produced a very safe model, the rugged design is appealing and so too is its impressive off-roading capability so for those looking for a practical compact crossover this should definitely be on the list.
Rivals such as the Seat Ateca and Peugeot 3008 are cheaper and although their appeal lies in their all-round ability, the Subaru XV will attract a different type of buyer; those looking for a more 'outdoorsy' type of car, one that will wade through mud and tackle snowy climes.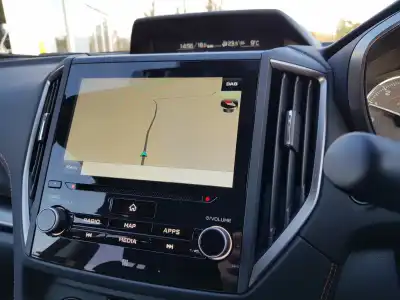 Quality & Reliability
The interior of the XV is not as impressive as the Skoda Karoq we recently tested - Japanese cabins can often lack the style of their exteriors - although the XV cabin isn't the worst we've come across it just seems to look like it will date very quickly. …The heated seat buttons really did get picked up out of the 90's design bin….didn't they?
Previous generation owners have given the thumbs up for its off-roading skill and reliability, but it's the less than high quality materials in the cabin that have let it down along with the technology, so hopefully the changes made to this all-new version will entice buyers.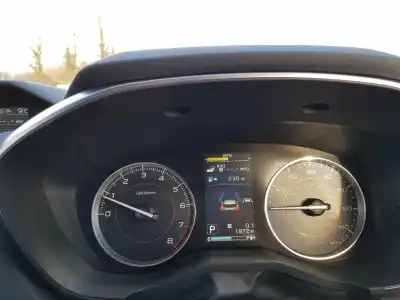 Safety & Security
The Subaru XV has the accolade of being the safest, smallest family car in 2017, which is quite an achievement, so it's no wonder that it scored the maximum five stars in the EuroNCAP tests.
With them increasing the overall body strength by 40% it's this rigidity which has impressed in these tests, a video showing how the passenger compartment was still intact in a 56mph collision was very impressive and the boxer engine also drops below this compartment too, to reduce potential injuries to all passengers.
Subaru's Eyesight driver technology system comes as standard which includes adaptive cruise control, lane departure, lane keep assist, lead vehicle start alert, which lets the driver know that traffic ahead has started to move. Seeing pre-collision braking in action was good as it brakes automatically should you not take the necessary action to prevent a collision due to an obstuction up ahead. Clever stuff.
More On This Car
Take one for a spin or order a brochure
Request a Subaru XV brochure
Request a Subaru XV test drive