Pros:
Genuinely no emissions.

Packed with equipment.

The feeling this is something groundbreaking.
Cons:
Hydrogen infrastructure still not in place across parts of UK.

Price.

Still uncertainty in the market.
More On This Car
Take one for a spin or order a brochure
Request a Hyundai Nexo brochure
Request a Hyundai Nexo test drive
Introduction
Emissions is a big topic at the moment in the world of car manufacturing; owners are getting bombarded by Governments to 'go green' with electric and hybrid models on offer to tempt owners away from petrol and diesel.
But what if you don't fancy either of these? Well, Hyundai have just the solution in the form of their hydrogen powered Nexo, and yes you read that right, hydrogen.
Read on to find out what we thought of having one for a few days and if it's a good alternative to electric.
On The Road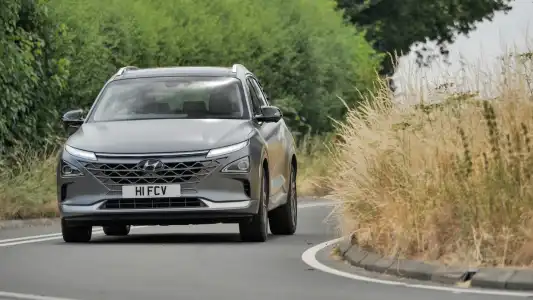 Performance
It goes without saying that because it's electric it canters off from a standing start, it has 120PS with 395Nm of torque and gets from 0-62mph in 9.54 seconds, so when you need it to be nippy it is, but the whole driving experience is slowed down because you know if you hoof it you don't actually get somewhere that much quicker, you end up playing clean air bingo with the display screen that comes up telling you how much air you've actually cleaned up while driving (oxygen is drawn in during the process of blending with hydrogen to make the electric motor work).
Many trips are done where the mileage removed from the range is less than the actual mileage covered and we found there was a little trick with the way the battery (only a small one) charges itself on re-gen while coasting. To our surprise there are paddles behind the steering wheel but these aren't for gear changes but instead for the rate of deceleration while coasting; a hard setting slightly brakes the car with re-gen, while the zero free setting lets the car coast and coast and coast...leaving you to plan your arrival into islands and T junctions way further back than you'd ever normally do…to save fuel as at this point you're doing 150mpg at normal speed.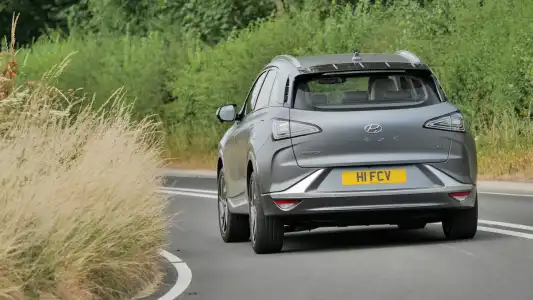 Ride Handling
Built on a bespoke platform rather than a modified bitsa, the Nexo isn't as heavy as you may think so isn't a great big heavy thing you'd think of, but bizarrely the noises you hear are completely different, like the milk sloshing around within its container or things moving around the boot.
Steering is responsive, not too light or heavy and the ride is comfortable, combine the latter with the lack of an engine noise and it changes the driving experience making it feel like you're on a magic carpet. It does make you slow down.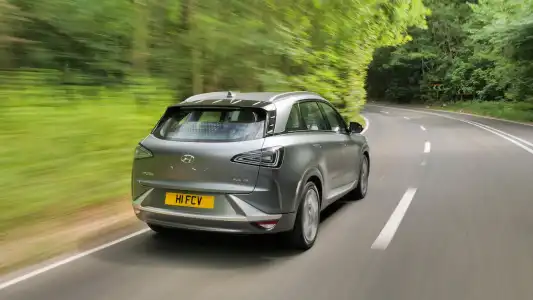 Styling
Nexo's rival, the Toyota Mirai, is what you could say is marmite; you'll either love the exterior design or hate it as it definitely does have the capacity to scream, look at me!
The Nexo is a little more understated, it's more of an SUV, quite boxy and you could be forgiven for thinking that it's more crossover in terms of looks.
It has the familiar Hyundai grille with a light strip going across the front linking the narrow, sweeping daytime running lights, cool door handles that jump out when you unlock the car and sit flush when closed, a rear spoiler and roof rails, it's very stylish with looks that won't date too quickly.
In The Car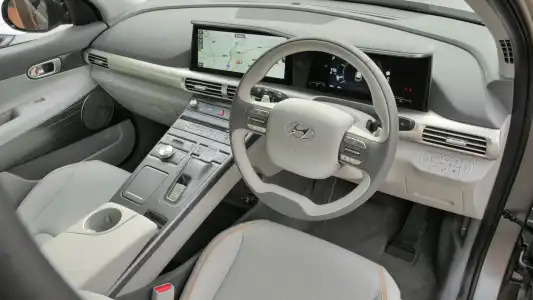 Behind the Wheel
The cabin is very generous in size, up front is dominated by a large centre console which runs on a slant from the centre stack to just underneath the centre armrest, with plenty of buttons. Although there is a 12.3-inch display touchscreen, everything you can do on there is replicated with all the buttons, which is a good idea as it can sometimes be difficult to utilise touchscreens when on the move.
It comes with all media, navigation, phone and car settings including the all-important information and visual cues about how the Nexo is being powered.
The driver also benefits from a 7-inch TFT display, gone are the days of analogue and it's these screens that set it apart as being just a normal run of the mill petrol or diesel model.
There's no shortage on this Premium SE model with electric, heated and ventilated front seats, dual zone climate control, electric sunroof, heated steering wheel, electric tailgate and phone connectivity through Apple CarPlay and Android Auto, along with a wireless phone charging pad.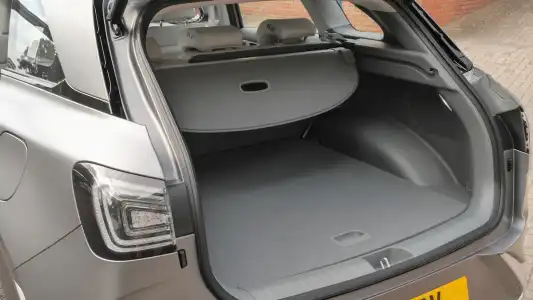 Space & Practicality
Space is what it has in abundance, up front there is a lot of leg and head room, seats are wide and comfortable and rear seat passengers also have plenty of room too, so it makes it ideal as a family car.
The three hydrogen fuel tanks neatly packaged underneath the boot eat a little bit into the boot space to make it 461 litres but it's not going to stop you buying the car as the rear seats also fold down for increased luggage space.
The centre stack has a lot of storage underneath it that also features the wireless phone charging pad along with USB ports and a 12V power outlet, while the centre armrest has a vast amount of room too.
Ownership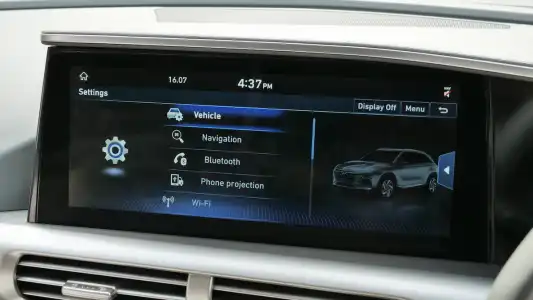 Running Costs
The Hyundai Nexo is priced from £65,995 which some might find expensive, but with all the grants and deals going on at the moment for hydrogen cars the most expensive one Hyundai have sold in the UK has been about £36k which for the technology is staggering. Bear in mind that electric cars of this size can be the same sort of money with rival Toyota's Mirai costing about the same.
Although hydrogen power is such a great alternative to electric and the Nexo ticks all the right boxes, there just isn't the infrastructure just yet to fill them up once you've used the potential 413 mile range when full - our nearest station was 60 miles away, even though the display screen informed us there was one 16 miles away, we were reliably informed it wasn't up and running yet.
Once this is all in place and it will take time, then it'll take just five minutes to fill it up and cost wise works out the same as a tank of fuel but this time with zero emissions and having actually cleaned air rather than burnt it.
Quality & Reliability
Premium is mentioned in the specification of this car and there's no doubt that it is; a mixture of cloth and faux leather adorn the seats making it look expensive, the chrome touches and the large display screens certainly give it that extra wow factor. Within the construction of the car is Underwriters Laboratories-certified bio materials used within the model.
Hyundai are seen as very much a reliable manufacturer, not far behind Toyota, their little i20 model is one of the most reliable superminis around, but as a hydrogen powered vehicle there is the natural concern of how it will fare in the long-term.
But this isn't the first time Hyundai have produced a fuel-cell model as they came out with the ix35 so they have the knowledge and experience in this area even though this time the car isn't a modified vehicle, but moreover a ground-up design.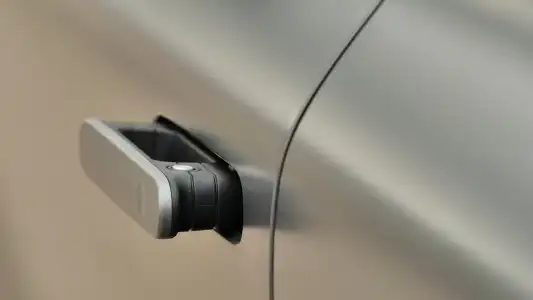 Safety & Security
The EuroNCAP tests in 2018 saw the Hyundai Nexo take the full five stars in the tests with 94% for adult occupant protection and 87% for a child as a plus point is that it comes packed with safety equipment.
There are front, front side and curtain airbags, Isofix child seat points and driver aids include blind spot monitoring, electronic stability control, hill-start assist, lane departure warning, an active bonnet system and autonomous emergency braking.
While security comes in the form of an immobiliser, a tracker, remote central locking and a Thatcham Category 1 alarm.
More On This Car
Take one for a spin or order a brochure
Request a Hyundai Nexo brochure
Request a Hyundai Nexo test drive