From £56,850
Pros:
Packed with plenty of safety equipment

Extremely practical as a family car

R-Design trim is well specced
Cons:
Not very economical

Steering is a bit too light
More On This Car
Take one for a spin or order a brochure
Request a Volvo XC60 brochure
Request a Volvo XC60 test drive
Introduction
Volvo brought out the XC60 model back in 2008 as a smaller sibling to the XC90 SUV. It went down as a success as it offered plenty of practical space for families and as a long distance cruiser it was extremely comfortable.
With the change in buyers opting for 'greener' solutions Volvo added a plug in hybrid option to the model, but how economical is it? We spent a week with it to find out.
On The Road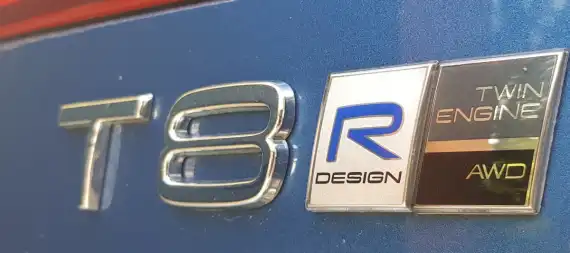 Performance
The T8 Twin Engine comes with a turbo and supercharged 2.0 litre petrol engine which produces a healthy 303hp of power with 400Nm of torque and an electric motor which adds 87hp. It's an attractive proposition if you're looking for a mid-sized SUV with good performance as it has a top speed of 140mph and an impressive 0-62mph time of just 5.3 seconds.
Th electric motor powers the rear wheels and there are various driving modes to get the most out of it, but in terms of actual economy it is surprisingly not that great.
We managed around an average 32.4mpg which is no better than say driving around in a sports car, which is hugely disappointing and does ask the question, how would you get anywhere near Volvo's offical combined figure of 134.5mpg? On the plus side it emits just 49g/km of CO2 so first year rate of vehicle tax is free.
It uses an 8-speed automatic transmission which in hybrid mode is quite seamless and there are paddle shifts if you're feeling in a sporty driving mood, but if you do change into that mode mpg figures will drop even further, even though the power under foot is instantaneous and quick for an SUV.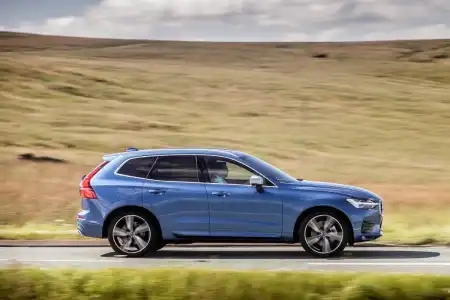 Ride Handling
The XC60 has very light steering, almost too light sometimes, which gives it that slight uncertainty when you want to push it on challenging roads.
It's quite a heavy car but it's this which makes it feel solid when driving and the ride is suprisingly really quite comfortable, which was ideal on the harsh B-roads we spent a lot of time driving on, but does its performance match up to the driving experience? Not really no, it seems to fare better in urban surroundings and on motorways.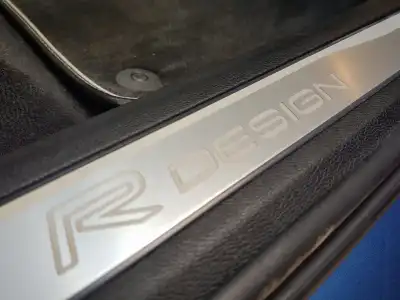 Styling
The 2.0 petrol engine can be quite noisy at times, especially when it changes from electric, the arduous whine kicking in through the cabin.
Volvo have got it pretty much nailed in terms of their exterior design at the moment across the entire model range and the XC60 falls perfectly into the box of being stylish yet understated.
The grille dominates the front of the car with its chrome logo and black gloss design while the sweeping lines across the side and chrome edged windows meet a sleek rear.
The Volvo XC60 we had on test came in a stunning Bursting Blue metallic paint colour which added £950 to the cost of the car, but they do have a varied palette including Passion Red and Osmium Grey.
In The Car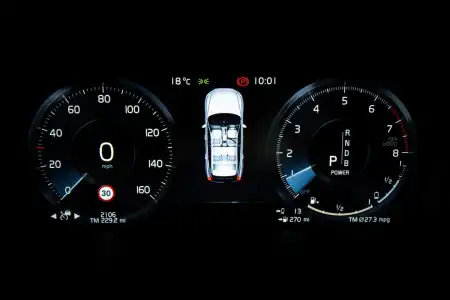 Behind the Wheel
Jump behind the wheel of the XC60 and it's not over complicated, just simple and stylish, the 12.3 inch TFT crystal driver's display is a welcome change to analogue dials showing plenty of car information for the driver including the all important hybrid information.
There's also a 9 inch centre touchscreen which shows navigation, media, car settings, a handy layout of the car with how the power is being generated and climate control options. Our test car trim was the R-Design Pro so it had a heated steering wheel and heated seats, ideal for the upcoming winter months.
It's possible to link up a smartphone through Apple CarPlay or Android Auto, although this was a £300 option.
There are plenty of visual feasts in the XC60 T8 Twin Engine with a crystal clear gear lever knob, a huge panoramic sunroof, a rimless rearview mirror, plenty of interior illumination and puddle lights.
Front seats are hugely comfortable offering plenty of lumbar support with the mix of soft touch perforated nappa and nubuck leather adding a premium factor to the interior.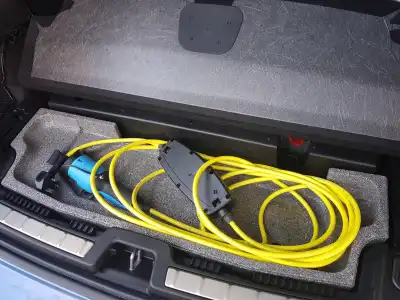 Space & Practicality
There is plenty of space in the XC60 and although we love the XC range this is the perfect choice for families, there's plenty of room to get a child car seat in and out without too much of a struggle and the boot is a good size too, it holds 598 litres increasing to 1,395 litres with the 60/40 split-folding rear seats flat.
There is handy underfloor storage area in the boot which is ideal for concealing the charge cables and also a 12v socket too. Possible options for helpful day to day use include cargo mats and a load liner and if you are into biking but don't want to sling it in the back then a roof mounted bike carrier is available for £95, towbar mounted one is a whopping £400.
Ownership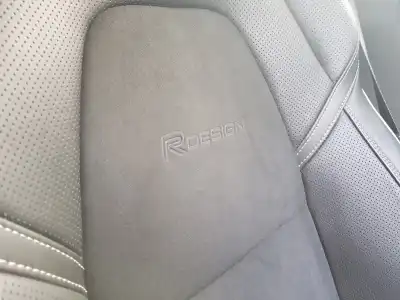 Running Costs
So what is the cost of the Volvo XC60 T8 Twin Engine R-Design Pro we tested? It starts from £56,850 but ours came in at a whopping £62,250 with the options added.
It's a lot for a model that on paper should offer so much more in terms of economy, considering the XC60 range starts from just £35,655.
It does have plenty of plus points going for it in terms of practicality, safety equipment and all round looks appeal and even though road tax would cost nothing for the first year and then £130 thereafter, it feels like you would need a degree in how to drive it to to achieve anywhere near some decent mpg figures.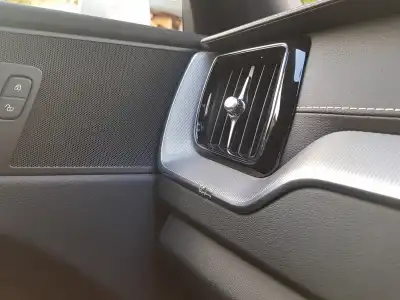 Quality & Reliability
Volvos are on a par with many of the leading luxury car manufacturers in terms of quality, many of the cabins are not only simple and stylish in design but materials are of a high quality and durable.
Reliability wise there have never been any major problems with the XC60, most owners tend to keep a Volvo for a long time even sticking with the brand for their next model and it's no surprise to see that the XC60 was the UK Car of the Year at the 2018 UK Car of the Year Awards, also winning the Best Medium Crossover category.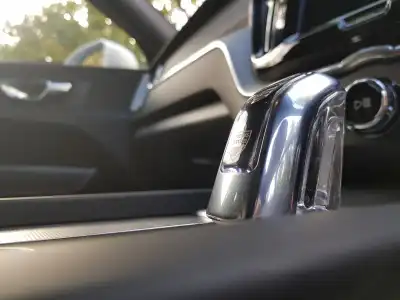 Safety & Security
Volvo vehicles are hugely safe, the manufacturer was the pioneer of the three seatbelt and more recently the larger XC90 has come under the spotlight for being one of the safest cars in the UK having had no fatalities in it in a crash.
The XC60 naturally took the maximum five stars in the Euro NCAP ratings with 98% for passenger occupant protection and 87% for a child occupant.
Fitted as standard on the XC60 is City Safety with Steer Assist, Oncoming Lane Mitigation which will steer you back into your lane if you drift out of it, Run-off road protection which will tighten the front seatbelts should the car come off the road, a speed limiter, road sign information display, plenty of airbags, whiplash and side impact protection systems and stability and traction control.
There are Isofix points in the rear for child seats and security comes in the form of an alarm including an immobiliser and remote control central locking.
More On This Car
Take one for a spin or order a brochure
Request a Volvo XC60 brochure
Request a Volvo XC60 test drive