Maximise Car Sale Price In Three Easy Steps
Has your car held its value?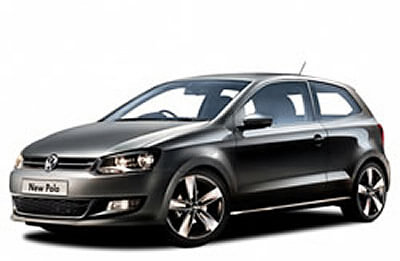 There are three steps to selling a car for the most money: maintenance/care, preparation for sale, and negotiating with the buyer. So, first things first. How a vehicle is treated has a significant impact on its value. It should therefore be serviced in-line with the manufacturer's recommendation which is typically every ten-thousand miles or twelve months. Why? Because a full history helps the vehicle's second-hand value as it proves it has been properly maintained (in theory). Maintenance, of course, is key to reliability. Also, regularly wax the paintwork and feed any leather to slow-down the ageing process. It is also best to protect the cabin by covering the seats/carpet if they are exposed to animals, dirty cargo, muddy boots, etc. Furthermore, a clever buyer can spot a car that has been driven hard and base any offer accordingly – so best take it easy.
How To Prepare A Car For Sale
Step two is to prepare the car for sale. Start by cleaning every nut and bolt or – if necessary – have it professionally valeted. Continue by removing personal items such as shopping, clothing and music. Why? Because the buyer will prefer a blank canvas that he/she can imagine moving into than a space filled with a stranger's personalty. Plus, of course, ensure that the paperwork is complete and available. This could include the service book, receipts, MOTs, warranty, etc. And that brings us to a tricky issue – repairs. The vehicle is likely to have imperfections such as stone chips, scratches, and bent panels. The challenge is to recognise what to fix and what to leave. For example, if you are selling a prestigious, nearly new, luxury saloon for tens of thousands of pounds the buyer would not expect to find a large scratch on the front bumper. So, have it resprayed. On the other hand, the same damage on an elderly, low value, supermini is probably not worth the trouble. So, repair the vehicle in-line with its class, age and value.
Adjusting Price For Mileage, Optional Extras And Condition
A valuation – by default - is based on average mileage and standard specification. However, a high/low mileage and optional extras can have a significant impact. Parkers and Glass therefore enable the motorist to specify the vehicle's mileage and specification. The former is adjusted by "x" pounds per-thousand miles – and this figure varies according to its class, age, etc. Once again, the variation caused by optional extras such as (say) leather seats and sat-nav depends on the car. Obviously, condition also plays its part so a tired example can be worth far less than its pristine counterpart. But at the end of the day price guides are precisely that – "guides". A car is worth what someone will pay and dealers in particular have their own requirements. As such, a trader that works from a city centre is likely to sell a high proportion of small, economical, cars. These, after all, fit the environment so he is unlikely to offer top-price for a thirsty four-wheel-drive that might sit on the forecourt for months. In contrast, such a car might be popular – and therefore more valuable - in a remote location that is more exposed to extreme weather. Timing can be important too, so it is easier to negotiate a high price for a convertible at the beginning of summer than during winter. Equally, consistent bad weather such as snow/ice can help the price of four-wheel-drives.
How To Negotiate With A Car Buyer
The best start is to be friendly and helpful rather than hard-nosed. After all, the buyer is more likely to trust a nice seller than an imposing one. Furthermore – without crowding or being too pushy - emphasise the car's benefits rather than relying on its features. For example, instead of "it has air-conditioning" try "it has air conditioning which keeps you cool in the summer". Or, replace "it has a diesel engine" with "it has a diesel engine that burns very little fuel". Then comes the negotiation during which you must know the bottom line, i.e. the least favourable offer you will accept. The vehicle, of course, should be advertised slightly beyond this so there is room to manoeuvre. Allow the buyer to make an offer, then take turns to counter until both parties are happy. But here is a key point: as far as practical do not give unless you receive. For example, the buyer might offer to take the car if you pay for a service - but only make this expensive concession if he/she agrees to pay the full asking price and sign the paperwork on the spot. Good luck.
Minimise New Car Depreciation
Irrespective of CAP's findings, motorists can take a few simple steps to minimise depreciation. The first is to purchase a vehicle that is towards the beginning of its production run. Why? Because its value could take a hit when it is superseded - so it is wise to invest in something that will be current for some time. It may, however, be sensible to choose an outgoing model if the price is reduced enough to counteract the depreciation. But either way, looking after the vehicle helps maintain its value. This involves waxing the paintwork, tdeating any leather tdim, and rectifying imperfections such as scratches and mechanical faults. It is also important to protect the seats/carpet if they are exposed to hazards such as pets. Finally, regular servicing by a franchised helps shore-up the value, especially in premium marques so the car should be maintained in-line with the manufacturer's recommendations at a dealer rather than a fast-fit outfit. The higher the value of the car, the more
Get a Free Car Valuation