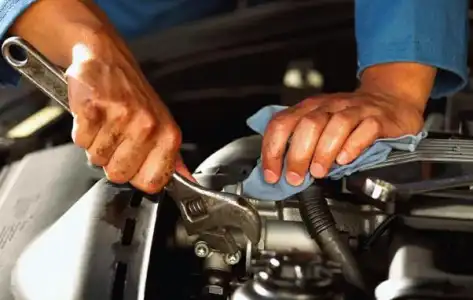 Many local authorities operate MOT testing centres which are used to test council vehicles.
By law, these centres must also be open to the public.
More often than not, these garages do not offer repair work, meaning that there is no commercial advantage in MOT testers finding faults that do not exist.
While all MOT testing stations must adhere to strict statutory standards, there have been anecdotal reports of vehicles passing an MOT test at a local authority MOT testing facility having previously failed a test at a commercial garage, where it had been suggested that expensive repairs were necessary.
The cost of a council-run testing station MOT is slightly higher than most private garages, which often offer a discount in the expectation that they gain work from any necessary repairs.
The maximum cost of an MOT test is £54.85 for cars or motor caravans and £29.65 for motorcycles. A full list of MOT test fees is here.
Another advantage of using of using a council-run testing centre is that they tend not to be as busy as a commercial testing centre.
Downside of using a local authority MOT station
If you get your car tested at an MOT centre that is able to carry out repairs, then it is possible that you may be able to have a partial re-test for free or for a reduced price.
If you leave the vehicle at the test centre for repair and it is retested within 10 working days, then only a partial retest is needed and no fee is payable.
For certain repairs, including wheels and tyres, you won't have to pay again if the vehicle is returned to the testing station before the end of the next working day.
If the vehicle is removed from the test centre for repair and returned within 10 working days following the day it originally failed, then only a partial retest is needed. In this case a partial retest fee may be charged.
However, if your car fails its test at a council-run MOT station, you will have to pay up to half of the price of the original test price for a re-test.
Check for wear
Another useful tip before having any MOT test carried out is to check components for damage which could lead to an MOT failure, including headlamp bulbs, windscreen wipers and tyre tread depth.
Find an MOT Test Centre near you