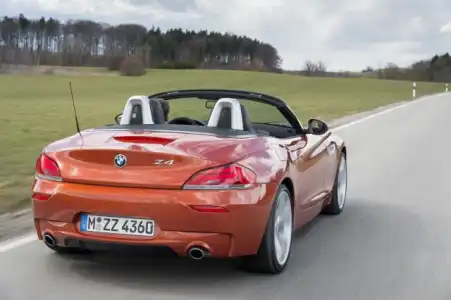 Checking your car thoroughly before you set off will most certainly give you a better chance of avoiding a 'summer breakdown'. The RAC say that there is a 20% increase in call outs when the summer begins and coastal area call outs are even more. Follow our ten top tips for a summer journey without the mishaps.
Tyres; Check the condition of your tyres including the spare. Check for correct pressures and the legal tread depth. There needs to be at least 1.6mm of tread depth on tyres, a quick and easy way to check is to take the 20p test. Simply insert 20p into the main tread grooves if the outer band of the coin is obscured then it is above the legal minimum depth but if the outer band is visible then it may be unsafe and illegal.
Check oil and coolant levels and have the cooling system checked. A leaking cooling system or faulty cooling fan can cause the vehicle to overheat resulting in extensive damage to the engine. If you have air conditioning you may see a small amount of water on the floor which is normal as this is only condensation of the air conditioning system.
Wipers; check the wipers for wear and tear or splitting and check the windscreen washer fluid level and that the washer jets are adjusted correctly.
Lights; check all the exterior lights are working and ensure they comply with any legal requirements, especially if you're travelling to Europe.
Spare Key; make sure you have a spare set of keys for your vehicle in a safe place.
Convertible Roofs; check the operation of your convertible roof, especially if it hasn't been used for some time. Make sure it is closing and opening correctly and will do manually if needed.
If you have locking nuts fitted ensure you have the locking key in a safe place, also check the jack and wheel brace are in correct working order. If there is no spare supplied with your vehicle make sure you are familiar with the tyre repair kit in case you need it.
A quick visit to your local garage for a fan belt check could be worthwhile.
Towing a caravan; check your caravan tyres, they deteriorate quickly when not used for some time, check the braking system, indicators and brake lights and make sure that the caravan is properly balanced with the load distributed to avoid any motorway mishaps.
Dashboard warning lights; these need to be operating correctly so you can be warned of any issues.
There are other essentials that would be helpful if a breakdown is not avoided, a warning triangle and high visibility jacket plus an empty fuel can. Always have a first aid kit in your car and a fire extinguisher and additional engine oil and water in the boot in case there is ever a need to top up.
Save Up To £50 On Breakdown Cover*