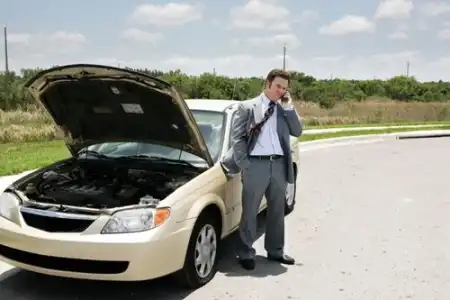 Whether you drive a new car or an older car, regular maintenance is a must. Most of us use our cars daily, but when it comes to servicing, we can be guilty of putting it off. Servicing your car regularly is just as important as servicing your boiler, it could be the difference between a minor repair job and an expensive job you could have avoided.
Maintain a Cars Value
Servicing a vehicle is a financial investment that pays a healthy return throughout its life. First and foremost, a car with a properly stamped service book is worth more than an identical model without. Its paperwork confirms it has been maintained to keep it reliable, valued by its owners, and suggests the mileage reading on the dashboard is correct (assuming it is). In some cases – such as a relatively new luxury saloon – the lack of history can have a savage impact on its value and make it extremely difficult to sell.
Maintain a Cars Warranty
A new car is supplied with a warranty that could be invalidated if the service history is not maintained. Bad news as a warranty's value exceeds the cost of repairs. In some cases, it can be transferred to subsequent owners which is a valuable selling tool on the used market. On this basis, a transferable manufacturer warranty could minimise depreciation and make a car easier to sell.
Maximise a Cars Performance and Efficiency
Servicing minimises wear and ensures a car is safe, nice to drive and environmentally efficient. Typical tasks include replacing the engine oil as it becomes less effective at protecting internal components over time. Also, corrosion is removed from the brake discs - and the fluid changed or topped-up if necessary - to maximise performance. A new air filter allows the engine to breath so it is potent and environmental efficient. Coolant that prevents overheating can be topped-up too, as can the power steering reservoir. New wiper blades make motoring safer by improving visibility, and an inspection of the suspension and steering systems ensure the handling is satisfactory. A test drive confirms.
Maintain Tyres
A tyre influences how a car handles, brakes and rides and cannot perform properly without the correct pressure. A service addresses this issue. Furthermore, an under or over inflated tyre wears quicker than if properly inflated. Bad news for running costs. The mechanic also checks for uneven wear which indicates a tracking, steering or suspension problem and, once again, prematurely wears a tyre. Early diagnosis of such problems is key to minimising outlay.
Reduce Long Term Running Costs
Part of servicing is to spot small problems before they become serious and expensive. The battery, for example, can be tested to ensure it is likely to last the winter. If not, it can be replaced early – and with a unit that suits the motorist's budget – rather than fail at the roadside. In this scenario the driver might be forced to buy an expensive replacement from the recovery driver. Furthermore, a minor oil leak from (say) the transmission can be repaired before its reservoir runs dry and causes a costly problem.