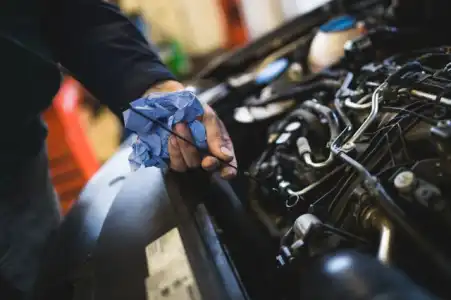 If you're about to buy a used car, you'll want to examine its history. That's step 1. Choosing a car with a 'full service history' is the best way to go, as you'll have documentation showing how it has been cared for, and what has been repaired or replaced over its lifetime. It's a bit like a person's medical record; it's important to see what's gone wrong before, and how well it's been looked after.
Is it possible to see the full history of all cars?
Unfortunately, unless previous owners have kept everything to do with the upkeep of the car, service history may be a little patchy. Most people will maintain a folder full of invoices and servicing information. The car's manual should also show service intervals and should include stamps from the garages that carried out the work.
Where can I view the MOT history?
This is a little easier to check. Not only does our MOT Check tool provide you with the MOT expiry date but also provides the history of the vehicle. It only takes 60 seconds.
Where can I find the service history of a car?
Firstly, check the glovebox and the boot - that's the best place. If the previous owner hasn't collected paperwork and invoices for servicing, it's going to be tricky to track it down. If it's a fairly modern car, a dealership may have a digital record of its service history, but until you've actually purchased the car it's unlikely they would share this.
You can also contact manufacturers directly for information relating to the servicing of a car and its general history. To do this, you'll need to find the 'VIN' number, listed on the V5 registration document (logbook). With any luck, the manufacturer can then supply a record of the car's history.
Is a car worth less if it doesn't have full history?
The short answer is 'yes'. A car without full service history is harder to sell, and worth less than cars that come with all the paperwork. So, the moral of this story is to always keep your invoices and receipts, and get your service book stamped. In the long run, you'll benefit from good record keeping.