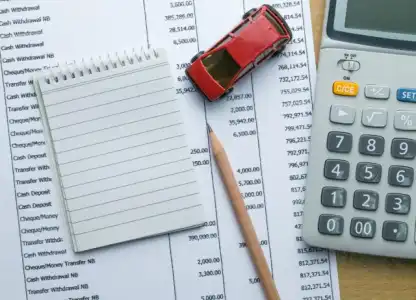 Whether you're enquiring about a car you're about to buy or even just checking up on a car you own, being diligent about its MOT is crucial. Driving without a valid MOT certificate can land you in hot water and result in a fine of up to £1,000.
A car needs to pass an MOT test every year once it is 3 years old. You can get an MOT up to a month before it expires and still keep the same renewal date too.
How do I find out if a car has a valid MOT?
It's actually a very easy process. All you need to check if a car has a valid MOT is its registration number. Just enter your reg here and we'll bring up its MOT results and history. If it's your car, we'll even set up reminders for you.
Where can I get an MOT carried out? How much will it cost me?
Approved MOT testing stations are all over the country, and finding a place to get an MOT carried out shouldn't be too difficult at all. Approved test centres display a blue sign that features three white triangles to show it is an authorised testing station. Using our free MOT tool will bring up a list of MOT testing centres near to you - there are around 20,000 in the UK, so there's almost certainly more around the corner from you.
Currently the maximum fee that can be charged for an MOT test performed on a car is £54.85, however if you shop around you'll definitely find it cheaper than this. The full list of DVLA's maximum fee can be read here. (https://www.gov.uk/getting-an-mot/mot-test-fees).You can technically be charged for a retest or partial re-test, but again it is common to find that a test centre will not charge for re-tests as an offer to customers.
What if my car doesn't have a valid MOT, or does not pass the MOT test?
If a car does not have a valid MOT, it cannot be driven on the road unless it is either being driven to a place of repair, or to a pre-arranged MOT test. Doing so will result in a fine of up to £1,000, so it's really not worth the risk - for safety or financial reasons.
The only scenario where you can drive a car without a valid MOT include driving to the test itself, or to or from somewhere to be repaired.
Get your due date and free reminders