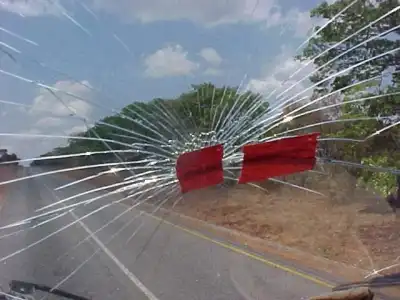 More On This Car
Take one for a spin or order a brochure
Kwik-Fit is warning motorists against using the credit crunch as an excuse for not repairing a chip in their windscreen, this money saving strategy could well cost them more in the long run as untreated chips spread quickly risking the whole windscreen.
Kwik-Fit says that most insurance companies will repair a chipped windscreen for free and without denting the drivers' no-claim status. However, it warns that once a chip starts spreading across the windscreen it becomes increasingly difficult to repair leaving no option but to replace the entire windscreen, and most insurers require that motorists pay an excess on their policy to fix it. For the minority of motorists whose windscreen isn't covered by insurance the average glass repair costs £44.95.
If you are in doubt about the condition of your windscreen visit your local windscreen repair service for a check and it you need a repair check that the glass technicians are specially trained and all work is carried out with the British Standard windscreen repair guidelines.
More On This Car
Take one for a spin or order a brochure